I met Alix several years ago thru mutual friends. She is one of those people that has a special charisma that beams with radiance. But just like all of us, Alix has endured thru much hardship and darkness. And it is the darkness that makes all of us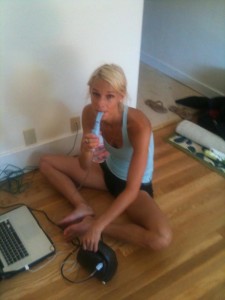 who we are and enables us to grow, rise, and shine! The stories we share about coming thru the darkness and into the light can help inspire us all and allow us to realize that we really are all connected.
Alix Tillett has battled Late Stage Chronic Lyme for ten years now. A disease that has infected her brain, heart, and spinal cord. She has suffered debilitating symptoms that come from Lyme: it has tampered with her eyesight, her memory, and her central nervous system. For three and a half years, she took 95 pills a day along with countless antibiotics… Today, she says, "I'm antibiotic free! It's been one whole year away from that world." How did she get to this point? In her words, "I fell in love. I fell in love with someone that gave me the confidence to throw all western medicine away…I needed that push. The antibiotics were killing me." Since then, she has been treating Lyme with a strict holistic protocol. She has also been putting energy into several uplifting projects. Alix recently opened up what she calls her "happy place" an organic acai bowl shop in Wellfleet, Massachusetts; community that has healed her from the souls of the people to the beauty of the sea. She also has been pouring her heart into the Boundless Art Project. A non profit created by herself and one of her best friends. In this story we will learn more about the vision of Boundless Art. Thank you Alix for shining bright and sharing your light!
How did you find yoga?
Growing up I was very athletic. Always participating in sports that were so hard on my body – snowboarding, soccer, competitive gymnastics, etc. It was around the age of 16 I realized my body was starting to feel disconnected from what my brain wanted it to do. My lungs were not as strong, my bones ached, and my vertigo felt almost debilitating at times. All of this happened slowly…every year over the next ten years it would get a bit worse. Come to find out I had late stage Neurological Lyme Disease. The mystery of disconnect was solved. I had to change my way of thinking. It was no longer about needing to keep up with everyone but about really catering to what my body needed. This was when I found yoga. Yoga was good to me. It was gentle. It gave me my lungs back, warmed my bones, and calmed my mind.
What does living yoga mean to you?
Living Yoga. It's a way of life…going far beyond just a class. For me, it is a daily practice of balance. To be balanced is to be calm. When I'm calm my illness is at bay and my body is at peace. Living with Lyme feels easier then…I gain more confidence and my confidence is what gives me the strength to get back on my mat. Living yoga is a yummy circle of life.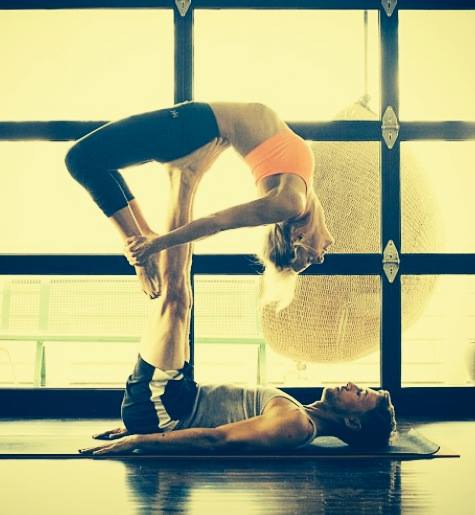 Tell us about the Boundless Art Project and what motivated you to create it…
Boundless Art Project was dreamt up by my nearest and dearest soul sistah Vicki Thompson and myself. Over the years, Vicki and I have bonded over big dreams and daily struggles. Boundless brought clarity to us. It was a way of making sense of why I myself live with Lyme or why Vicki lives with Cystic Fibrosis. Boundless gave us the opportunity to share with the world what we believe to be our greatest healing gift. An outlet.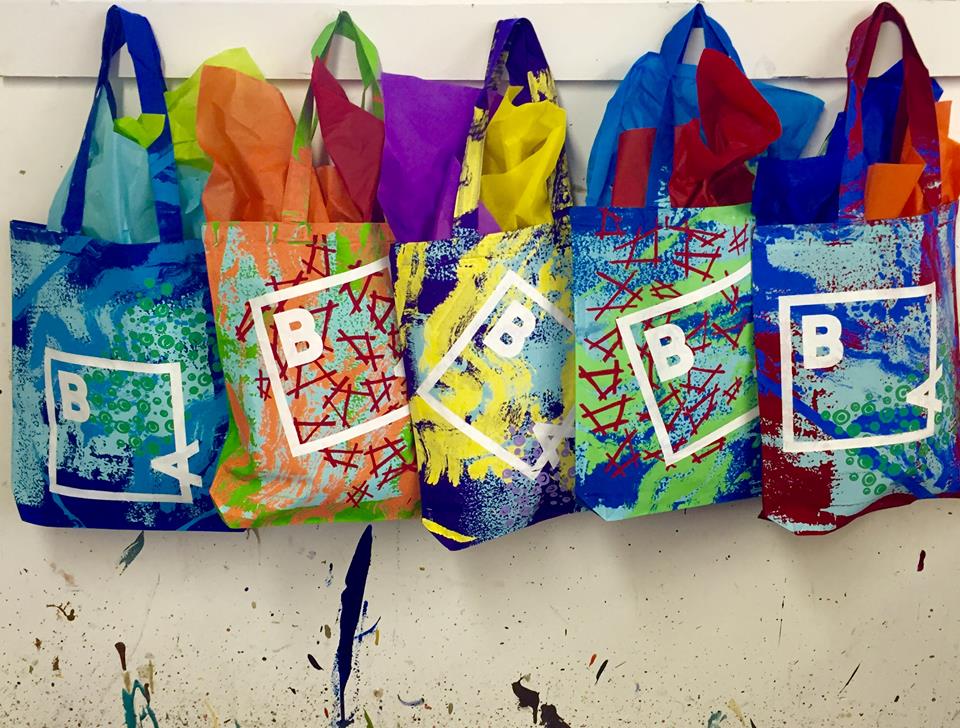 The Boundless Art Project inspires those living with chronic illness. The initiative creates an environment that encourages playfulness, unleashes imagination, and opens the window for self-healing through artistic expression.
We compile innovative Creativity Bags for patients while they are in a hospital or homebound setting. These bags, filled with art materials and a yoga mat, facilitate a creative outlet—an essential aspect for successful long-term recovery.
Do you have any tips on how we can all use art and movement as a healthy tool in everyday life?
Yeah! Don't think about it so much…Remove the thoughts that tell us we're too sick to do this or not good enough to do that and just DO!
It's amazing how the smallest acts can take you to far away places. Laying on your mat with your eyes closed, picking up a paintbrush, or swimming in the sea. Let your outlet set you free.
What are you most passionate about today?
LOVE.
What or who inspires you?
The stranger sitting next me who smiles while reading his book. He inspires me. The little boy outside who is playing with his shadow, he inspires me too. The playfulness and love that people have through out moments in their day…those moments are inspiring.
Vicki will laugh when she reads this but if you asked me to say one person … I'd say Vicki. She inspires me to wake up everyday and not emotionally wear my disease. She has taught me to consciously choose to leave it at home. My greatest lesson learned and practiced everyday.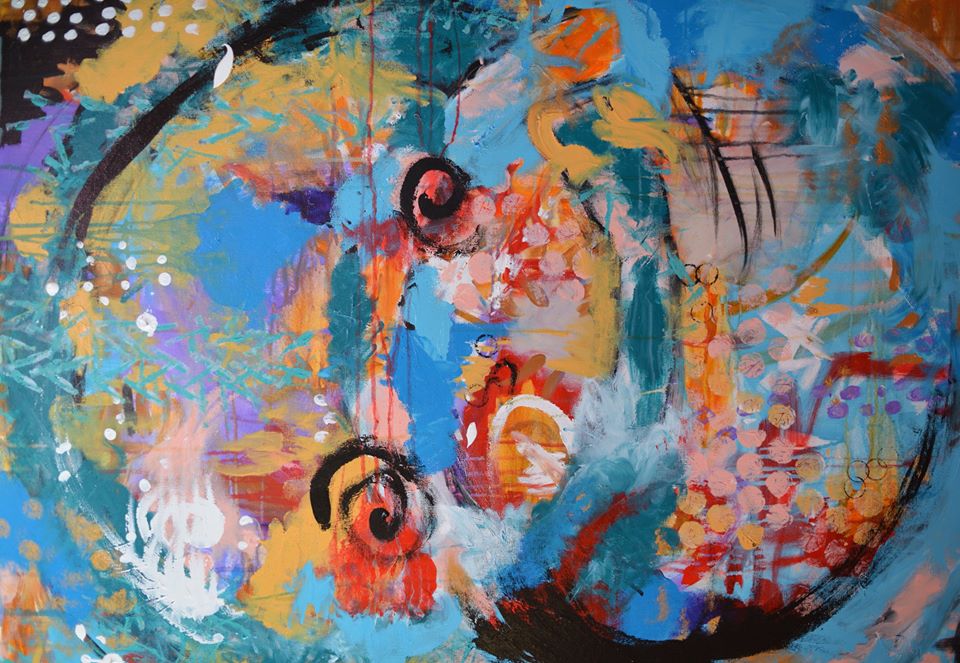 Artwork by Vicki Thompson
How can we get involved with the Boundless Art Project?
Share! Share! Share!
Sprinkle a little boundless love in someone's life that you think needs it.
Recently, Boundless Art has started a blog where we write about pain, confusion, and inspiration…our mission is to create a community that gives a positive twist on a life long journey.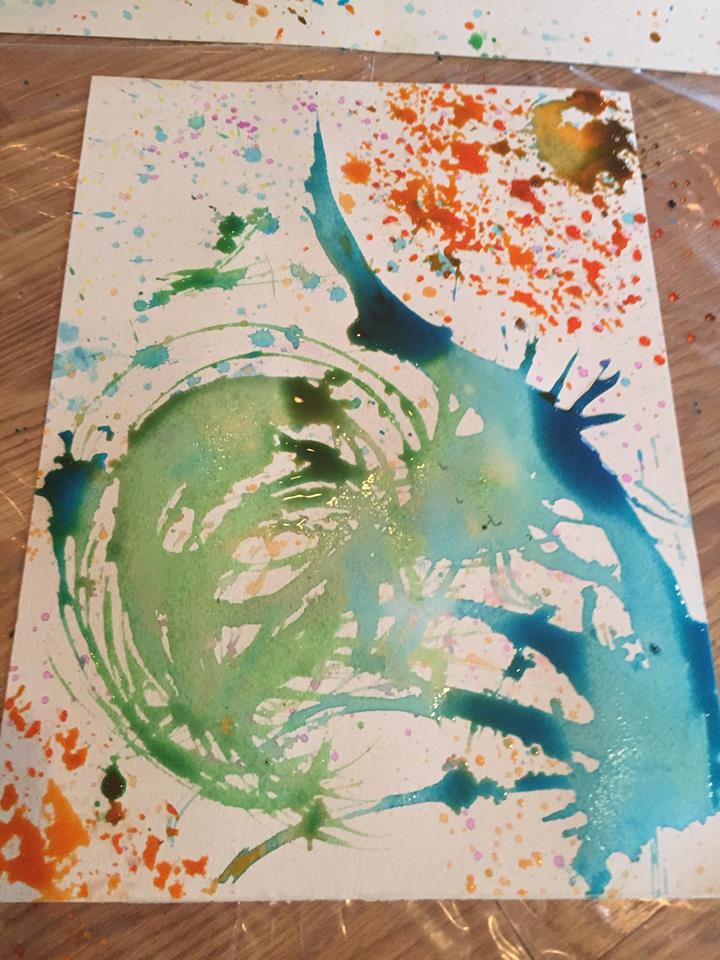 Boundless is always open to new ideas, thoughts, collaborations, hospitals, or anything that you may think would benefit those in need. If we've sparked ideas in you please do share!
Any parting words of wisdom?
The mind has the ability to heal the body…all you have to do is EXPLORE!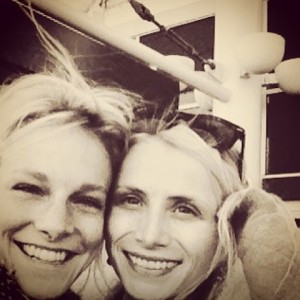 Boundless Art Project was born in 2014. A non-profit founded by Alix Tillett and Vicki Thompson, two best friends who have shared one of life's biggest challenges; chronic illness. Boundless Art delivers the tools to the chronically ill to encourage artistic expression through accessing creativity and movement. The project offers Creativity Bags filled with the supplies to fulfill that cause and become a facet to educate and bring awareness around the therapeutic benefits of artistic expression.
CONNECT:
boundlessartproject@gmail.com
@boundlessartproject
Tags:
art
,
Boundless Art Project
,
creative movement
,
holistic
,
Lyme Disease Natural Healing
,
yoga
---

Yoga Trade