"People usually consider walking on water or in thin air a miracle. But I think the real miracle is not to walk either on water or in thin air, but to walk on earth. Every day, we are engaged in a miracle which we don't even recognize: a blue sky, white clouds, green leaves, the black, curious eyes of a child — our own two eyes. All is a miracle." ― Thích Nhất Hạnh
Don't take your life for granted lovelies! No matter what you are going through, remember there are millions of us who are experiencing either the same or even worse in their life's right now. Think of a couple of kilometers away from you, there is a child dying because he or she didn't have enough water to drink during the past days. We on the other hand, move a single finger and have water pouring down on us for hours and hours! Did you have breakfast today, showered and got dressed for work? You're lucky! Not everyone has that chance. Hardly even proper clothes for their job or even a job at all. You think your job is hard and you don't like it? That is fine, quit! Do something you really love to do but be happy you ever had a job.
We are all loving humans, no matter how you express your love but do be aware of the things you take for granted. Don't take you friends for granted, once they're gone you will notice what you are without them, or the water you can simply buy in a supermarket. Don't take your body for granted, every step, should be considered. What if, you wake up tomorrow morning and find out you can't move your legs anymore? What would you give to just have one more day with them and really, really appreciate them? Go for a run, swim or walk through town with them.
So yes, this might sound "dramatic" and maybe you'll think "I know, I know, I know, I've heard it all before" but have you really been aware of it? Have you changed your thoughts towards gratefulness?
Have you woken up one day, looked in the mirror and said one thing every day which you are grateful for…? So, don't just sit around and think you are grateful. Say it out loud, even if its just to yourself, write it down, make it real!
After reading this, take your note book or a piece of paper and write down 10 things for which you are grateful for. It can be anything at all. Then, keep it somewhere safe and now, every morning you wake up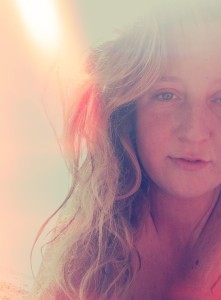 and step out of your bed, tell yourself one thing which you are grateful for, for this day.
Love & Harmony
Danae Borsani a German/ Italian Yogi, lives on Mallorca and is a passionate blogger (soulseekergirl.com) about what she does best; The Art of Food, Fashion, Travel, and Health. She inspires her readers towards a healthy and fulfilled lifestyle.
Tags:
Awareness
,
Body
,
Gratefulness
,
happiness
,
health
,
Healthy
,
Life
,
Love
,
meditation
,
Mind
,
Miracles
,
Ocean
,
presence
,
Summer
,
Sun
,
writing
,
yoga
---

Yoga Trade