This inspired reading is a repost from the Mindfulness Blog of Josh Blatter. He is currently traveling in India and so kind to share his stories. The original post can be found here:  http://joshblatteryoga.com/inner-peace/
Inner Peace and Liberation
Vipassana meditation is a technique in the Buddhist tradition of seeing things as they are. You start by scanning different areas of the body and reflecting on the sensations that arise. What often comes about through these techniques is an unveiling of stories that keep us bound to our suffering and if you don't like the word suffering there are many alternatives that may resonate better; discomfort, lack of ease, frustration, stress, unambiguity, regret, etc. As we unravel the stories and strip away they exterior shell that conceals us, what remains is understanding. And from understanding comes the end of suffering. Understanding, or clear perception, can only come through such insight. But you do not need to sit for 10 days to have this same experience. Liberation is possible between the meditations.
As I was walking down the road today I was struck by a spark of understanding, much like in meditation, into what that moment of liberation from suffering feels like. When you look around an impoverished country it is quite easy to bare witness to how your senses become pulled in many directions. Being immersed so deeply in India and this culture makes you very sensitive. I don't mean sensitive in the way in which it is often referenced, such as emotional fragility or a fluttering heart, but sensitive as in our sense capacity. Awareness becomes heightened – the light becomes more light and the dark becomes more dark. Everything is revealed. Sounds, tastes and smells are all so illumines and piercing that the sense of self actually begins to dissolve.
With the dissolution of the self comes dissolution of our ego. Our identity and the stories that hold us in a state of comfort, whether good or bad, no longer feed us. What we consider 'normal' is no longer painting our perception and a whole new set of colors are added to the palate. Experientially it feels as if you were looking through binoculars and what you believed to be the whole world was in actuality just a spec of dust. In that moment of realization your whole sense of who you are drops away. As I was walking I no longer saw poverty. I no longer saw trash and filth. Struggle and strife. What I saw was just the essence of life; breath and body. But there was something more which was set much deeper. I can't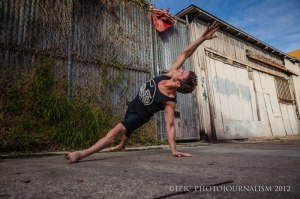 really put a word to what that subtleness was that I saw and I don't want to use the word like spirit because it is not tangible. It saw as if there was a thin thread of silk that held everyone together. It didn't discriminate on age, gender, social status, etc. It was all pervading and let me feel truly free.
Josh Blatter is a writer, entrepreneur, and a sought after yoga and meditation instructor residing in San Diego, California.  His classes are vibrant, thoughtful, creative, and heart-felt.  His spirit overflows with authentic and compassionate energy.  Connect with Josh here:
And be sure to check out his community project:
"The 32 Metronome Project challenges us to DO something different. It is a calling to engage life more mindfully – to pay attention, to slow down, and to truly listen. It dares us to disrupt old patterns and demands us to defy the parameters of what we know. It is a shift into a new paradigm in which we smile more, give more and show more love and respect to ourselves and one another."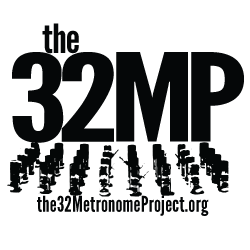 Tags:
beauty
,
India
,
mindfulness
,
transformation
,
yoga
---

Yoga Trade