"One's destination is never a place, but always a new way of seeing things." – Henry Miller
Bali and Costa Rica are amazing spots for retreats, but they're not exactly the world's best kept secrets. For a destination that will satisfy your wanderlust tendencies and need to heal, consider checking out these less-visited locales. Whether it's health, adventure, cuisine, or culture that's calling, here are six spots sure to inspire transformation.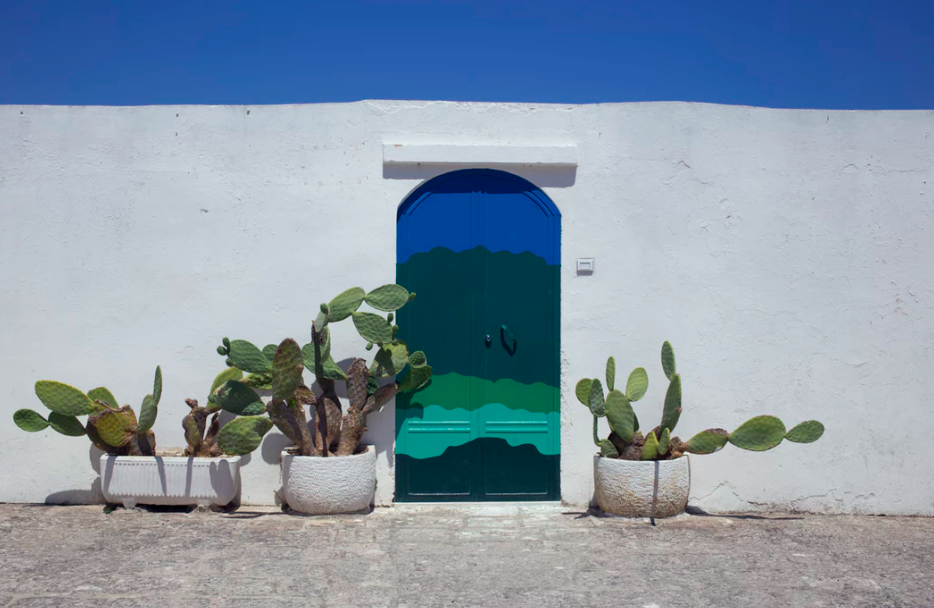 Widest Variety of Accommodations: Southern Italy
Southern Italy offers up some truly unique group accommodation options, from monasteries in Sicily, to trulli in Puglia, to caves in Matera. Points south of Rome offer good value for money; check out the mainland provinces of Abruzzo, Basilicata, Calabria, Campania, Molise, and Puglia plus islands Sardinia and Sicily. In many of these areas, visitors are more likely to encounter Italian tourists than throngs of foreigners. Nationwide, the Italian government supports a thriving program of state-sponsored agriturismos, or independently owned farms that open their doors to independent travelers or groups. While not generally equipped with amenities like yoga props or meditation cushions, they can make great retreat venues as they offer plenty of space for movement and mindfulness practices. Food is generally excellent, making generous use of hyper-local ingredients as a rule. Though agriturismos span the budget-to-luxury spectrum, rates are overall very reasonable and usually include breakfast and dinner.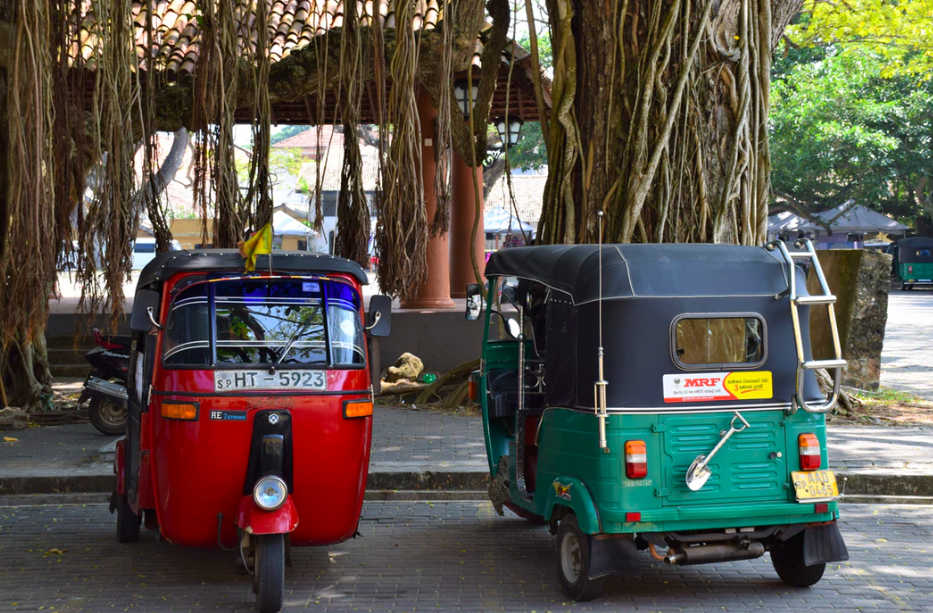 Most Exciting Food Scene: Sri Lanka
Sri Lanka's cuisine is flavored by the influences of its native Buddhist, Hindu, and Muslim traditions as well as those of its Portuguese, Dutch, and British colonists. The country has only been open to tourists since the civil war ended in 2009, so tourism hasn't yet totally diluted the cultural picture; with the exception of a few beach towns, you aren't likely to find yourself in a sea of tourists. Like many Southeast Asian countries, Sri Lanka has a thriving street food scene. There's a culture of "short eats," or snacks available by the dozen in both restaurants and shops. Especially in a group setting, these are a great way to try small portions of different foods. Between meal times, feed your soul with a visit to one of the country's stunning temple complexes. "Can't miss" sites are the Temple of the Sacred Tooth Relic, the Dambulla Cave Temple, and the Koneswaram Temple.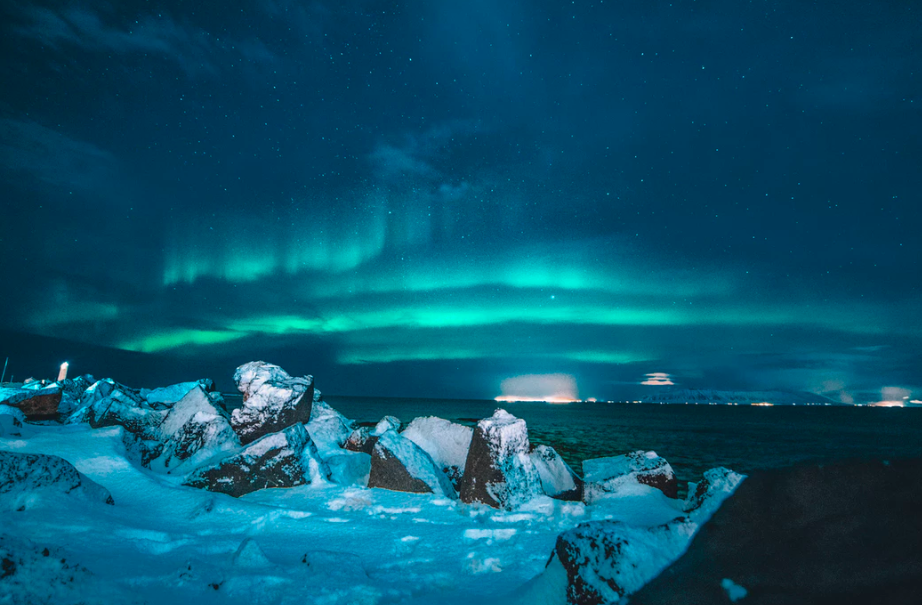 Best Island Destination: Iceland
Many retreat-goers first look toward the tropics when thinking about island destinations. However, what Iceland lacks in palm trees and sun-drenched beaches, it makes up for in glaciers, waterfalls, and rugged mountains. It's easily accessible from both North America and Europe; there are direct flights from 25 US cities by carriers IcelandAir, Wow, Delta, and United. High season is June to August, but you can save significantly on airfare and accommodations by visiting during the colder months. Time your low season visit right and you may be lucky enough to see the Northern Lights, generally visible September to April. Whether you visit in summer or winter, consider complimenting your daily retreat practices with time in nature. Iceland offers cold water diving, whale watching, glacier hiking, snowshoeing, horseback riding, and much more. Even close to the capital, Reykjavik, you can enjoy its famous geothermal pools; two good choices are Nauthólsvík geothermal beach and the complex at Laugardalslaug.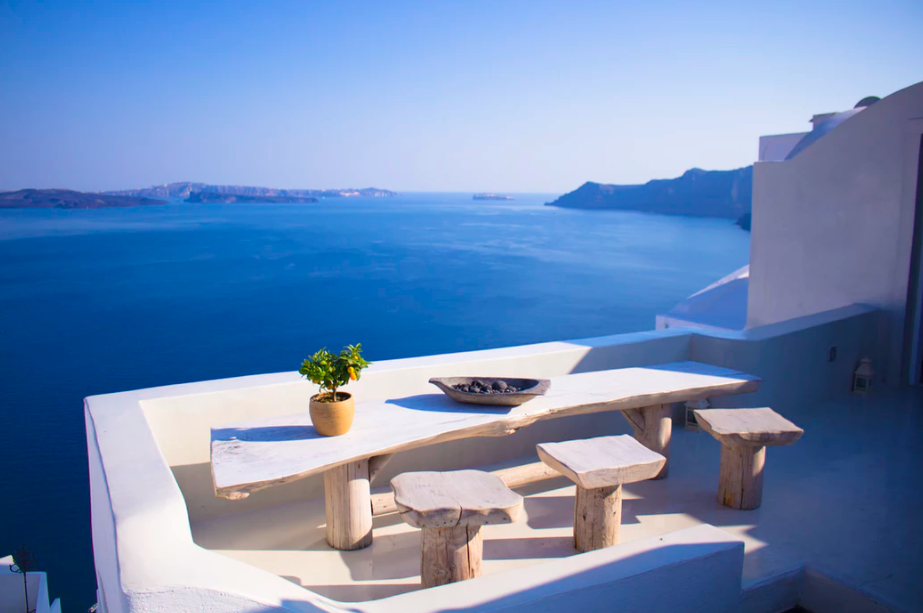 Greatest Healing Power: Ikaria, Greece
The residents of the world's five Blue Zones enjoy unparalleled longevity, which has been linked to lifestyle factors such as a plant-based diet, strong social and familial bonds, spiritual engagement, and moderate physical activity. Ikarians eat a variation of the Mediterranean diet, with lots of fruits and vegetables, whole grains, beans, potatoes, and olive oil. They drink antioxidant-rich tea and wine, as well as goat's milk, which is lactose-free but provides nutrients like potassium and tryptophan. Some speculate that Ikarians' regular afternoon naps also contribute to longevity by ensuring they get enough sleep and helping keep stress at bay. The climate, with warm, sunny summers and mild, rainy winters supports outdoor tourism as well as thriving agriculture on the island. Locals grow and harvest the food they eat year round, enabling true farm-to-table living. Ikaria is well-known among Greeks for its "Panagiria," celebrations of saints' feast days and other religious holidays, which take place all year long, but especially during the summer. Don't miss these unique opportunities to mix with locals while trying traditional food and wine, live music, and non-stop dancing.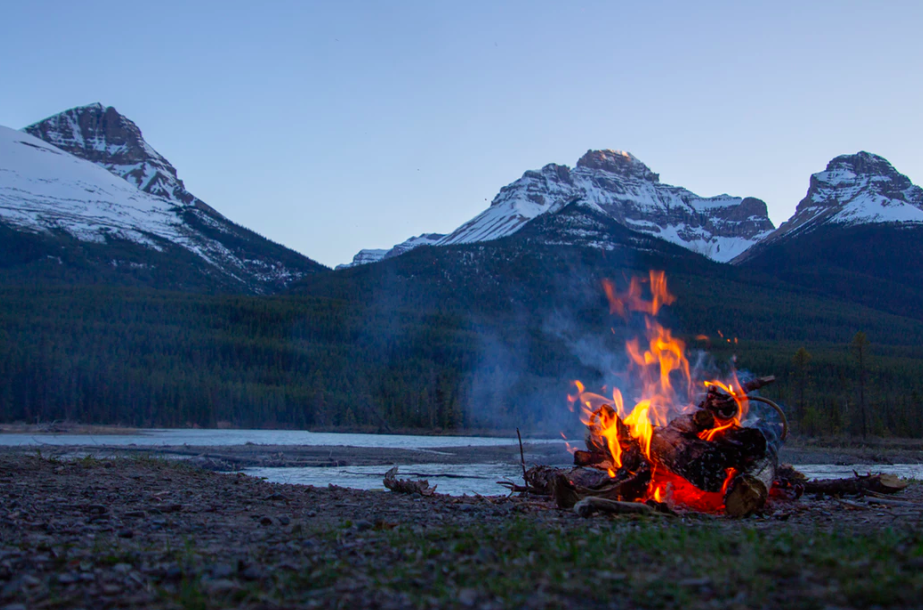 Easiest Logistics: British Columbia, Canada
British Columbia invested heavily in sporting and transportation infrastructure as host of the Vancouver Winter Olympics back in 2010. Visitors today should breeze through their travels in, out, and around the province. Vancouver is both a foodie's paradise (worth a visit even if it isn't your final destination) and home to a major international airport. Travelers also have the option of flying to Seattle and driving north; it's about a three hour drive from Seattle to Vancouver. British Columbia is a great spot to retreat year-round, drawing visitors to its striking coastline during summer (don't miss Tofino) and to its alpine areas in winter (notably, ski and snowboard destination Whistler. B.C. beaches are amazing for lounging, kayaking, and stand-up paddleboarding while the mountains have world class skiing, snowboarding, snowshoeing, and ice skating. It's tempting to think of the coast as the place to be during summer months and likewise the mountains in winter. However, look for shoulder season deals on the coast and don't underestimate mountain areas' summer potential. Mother nature offers plenty of opportunities for multi-season activities, including hiking, climbing, cycling, horseback riding, and ziplining.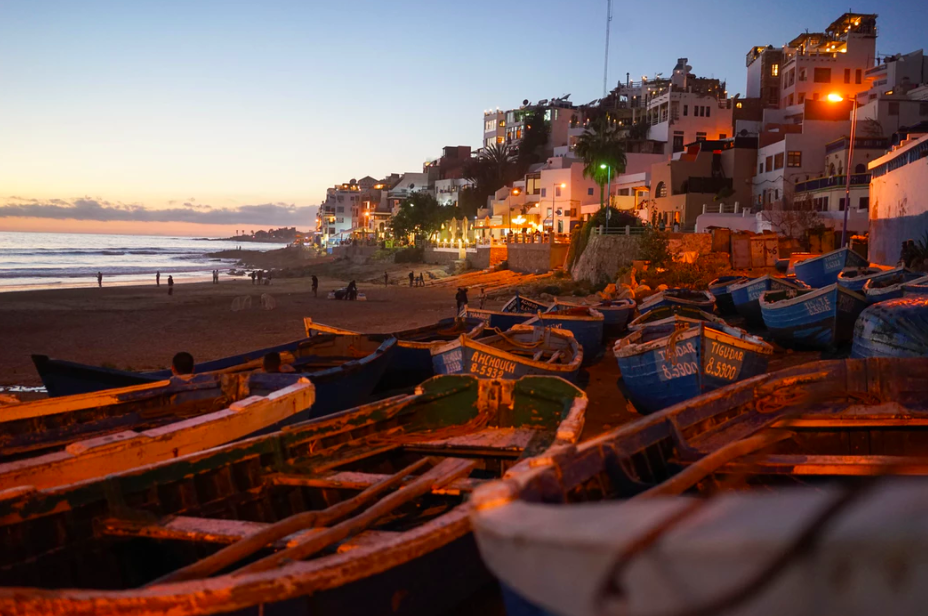 Most Culturally Immersive: Morocco
While Morocco's coastal resort towns and Marrakesh (one of the country's four imperial cities  are heavily touristed, there are many inland areas and smaller towns largely untouched by outside influences. The strong culture of hospitality in Morocco means you're likely to be well fed and cared-for throughout your stay. The country doesn't have many traditional retreat centers, but tented desert camps and riads, or traditional houses offering bed and breakfast-type accommodations, often cater to retreat groups. Morocco is a complete visual pleasure in that it isn't just major tourist sites where you'll experience breathtaking architecture. The craftsmanship that goes into the tile, plaster, metal, and woodwork of basic buildings like riads or hammams, not to mention that of mosques, palaces, and city gates, is simply stunning. Though meat-based dishes are often showcased in restaurants, most Moroccans eat meat sparingly. Fresh, raw salads and long-simmered, produced-based dips, soups, and stews often kick off meals, with vegan- and/or vegetarian-friendly couscous and tajine dishes to follow.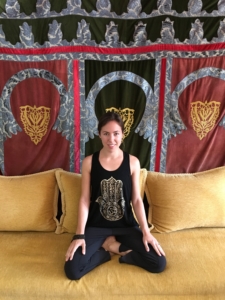 Jen Corley (CYT-500) heads the wellness travel division at WeTravel.com, the operator of an online booking and payment platform for retreat travel. When she's not traveling, she enjoys spending time with her husband, Evan, and French bulldog, Taco.
Tags:
retreats
,
travel
,
yoga
,
yoga business
,
yoga community
,
yoga teacher
---

Yoga Trade