I had the pleasure of meeting Doug Swenson in South Lake Tahoe, California where he holds annual yoga teacher training courses. As the years pass by, I am becoming more and more inspired and intrigued by people like Doug who have dedicated their life to the path of yoga. Doug's passion for connecting with nature and his enthusiasm for life is contagious. Here we catch up with Doug as he shares some wisdom on how to 'sustain the flow'. Thank you for shining bright Doug!
When did you get introduced to yoga?
I was first introduced to yoga in 1963, when I was 13 years – my parents belonged to a church group (Unitarian Fellowship) which was a diverse group of ideas – with no one certain concept. Ironically one member of the Group was a Yoga master, Ernest Wood and he would teach some of the kids yoga a few times a month.
How has your yoga practice changed over the years?
My yoga practice is constantly evolving and changing, much like all of life. Specifically my practice has become more refined and very expansive, to touch every aspect of my everyday life, helping me to embrace more clarity, awareness and gratitude in all ways.
Most important – I am not so focused on doing the best asana, yet feel deep appreciation for just doing yoga under a tree and the amazing feeling of clarity I am rewarded with, this is a heavenly gift.
What are your tips on how to "sustain the flow"?
I assume you mean the (vinyasa of life), which can be represented as a river flowing to the sea. We can be conscious and aware in life, or just walk around mindlessly, not paying any attention to what we are doing and how our existence creates ripples in time. My suggestion is to live simply, create a sacred bond with nature, and adopt the highest quality vegan diet. Most important in this computer age – embrace gratitude for simplicity and try your best to get off electronics whenever possible, touch the earth and breathe light.
You travel A LOT….what helps keep you grounded while always on the move?
I stay grounded by embracing a mostly raw vegan diet, drinking fresh squeezed green juice, and enjoying daily fitness, including my own personal yoga practice.
[av_hr class='invisible' height='50' shadow='no-shadow' position='center' custom_border='av-border-thin' custom_width='50px' custom_border_color=" custom_margin_top='30px' custom_margin_bottom='30px' icon_select='yes' custom_icon_color=" icon='ue808′ font='entypo-fontello' av_uid='av-1cdy0t5′]
Words of wisdom on the importance of COMMUNITY?
Community is the fabric of society and yet community is also the dark side to persuade humans to fall from grace. In any group – you have to be strong with an independent and progressive mind, be respectful and mindful of others and yet – Be the Light and you will never be afraid of darkness.
Learn to be the one with the good influence, not the one who is the gravity of failure, self-destruction and ecological disaster. Everyone is different, I am more of a loner, or recluse, most of the time, because I learn more about myself and find great joy in quiet time and self-reflection – this is where I draw my strength to interact with society.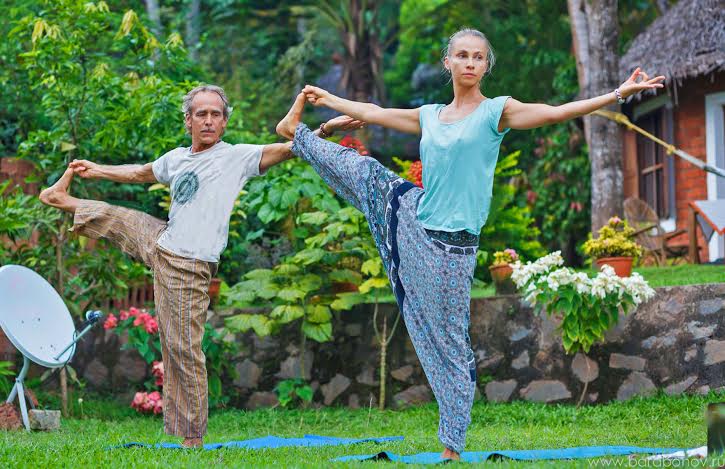 What does "living in the current" mean to you?
To me it means the moment is eternity, yesterday is gone and
tomorrow
has not arrived, so by being present we are more successful in all ways. Reflect on the past as a learning experience and priceless moments, then envision the future as a positive path and yet all the while – most importantly life this moment right now
.  
"Life is what happens ~ when we are busy making other plans." – John Lennon
It can also mean – being a part of the life force energy – being prana.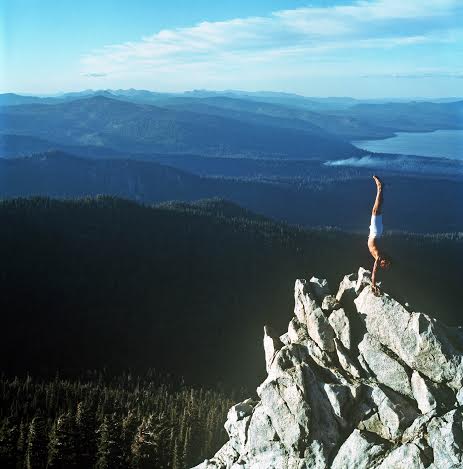 Where do you see yourself

in 10 years

?
To me time is only a number for mathematicians to stimulate the brain – I do not think in years – humans are much too busy counting steps of the sun, as the moments pass by and you miss the bus. I only aspire to see myself and all things in greater light!!!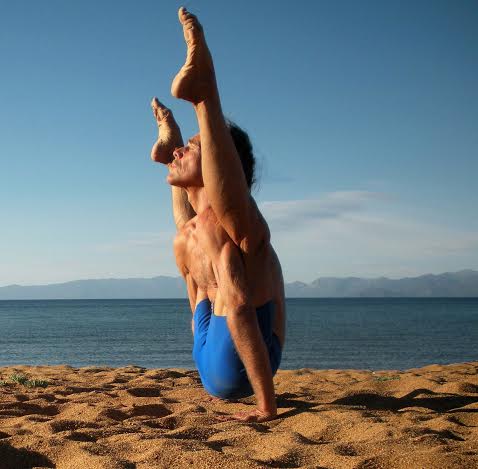 Who or what inspires you most?
Mother-nature, moonlight on the
midnight
ocean, sunrise in the Mountains and playing on waves with dolphins. The simplicity of picking wild berries on a warm summer day and the gift of true love.
[av_hr class='invisible' height='50' shadow='no-shadow' position='center' custom_border='av-border-thin' custom_width='50px' custom_border_color=" custom_margin_top='30px' custom_margin_bottom='30px' icon_select='yes' custom_icon_color=" icon='ue808′ font='entypo-fontello' av_uid='av-r3gkm1′]
What mantra resonates with you most right now?
I rarely follow the path of others – So will jump the fence on this one and say:
"You can't always get what you want, but if you try some time – you might just find you get what you need " – Rolling Stones  
Anything else you would like to share?
Yes, a philosophical poem I wrote:
Be The Light
If the desert would give back
This sand, like a mother's touch of warmth
Yet cactus just dreams of a watery life
And ask why – as the night whispers
~~~~~~~~~~
Tomorrow
needs our love, our kindness
And genuine integrity – this flower slow dances
Like a homeless thought, lost between time
Ego fishes for answers and yet – finds no truth
~~~~~~~~~~~
The taste of yesterday's richness
Touched stray mountains – where sunbeams seek peace
It is not enough – to be the love of the wind
We must find the heart in preservation and be the light…
Doug Swenson began his study of yoga in 1969. He has had the fortune of studying with many great teachers including Dr. Ernest Wood, K. Pattabhi Jois, David Williams, Nancy Gilgoff, Ramanand Patel, and others. Doug is a master yoga practitioner, philosopher, poet and dedicated health advocate. He has incorporated influences from several different yoga systems along with his passion for nutrition and the environment to develop his unique approach. Over the years he has authored several books; "Yoga Helps", "The Diet That Loves You Most", "Power Yoga for Dummies" and "Mastering the Secrets of Yoga Flow". Doug is a Registered Yoga Teacher with the Yoga Alliance and travels extensively offering workshops, retreats and teacher training courses around the world. Doug's classes are always invigorating and inspirational and his supportive style of teaching and keen sense of humor send his students home with a smile on their face and a softness within their heart.
Tags:
chi
,
Doug Swenson
,
Ernest Wood
,
flow
,
living yoga
,
Nature
,
prana
,
Sadhana
,
sustainability
---

Yoga Trade