Living in Bali for 18 months has allowed me to expand my yoga practice and get a variety of teachings you can't get anywhere else in the world. Attracting some of the best teachers from around the globe as well as a variety of new and upcoming teachers who come here to learn and put their teacher training into practice. The island has an abundance of positive energy flowing and some say Bali will allow you to leave any negativity and unwanted energy with her.
She definitely has something wonderful in the earth, air and water, which is why so many are attracted to holiday, spend short periods of time or move here full time. As a qualified yoga teacher I love to expand my practice and attend classes held by other yoga teachers from around the world. Below are some (new and old) of the best places in Bali to attend yoga classes, teacher trainings or just visit to soak up their beautiful energy and what they have to offer.
1. Desa Seni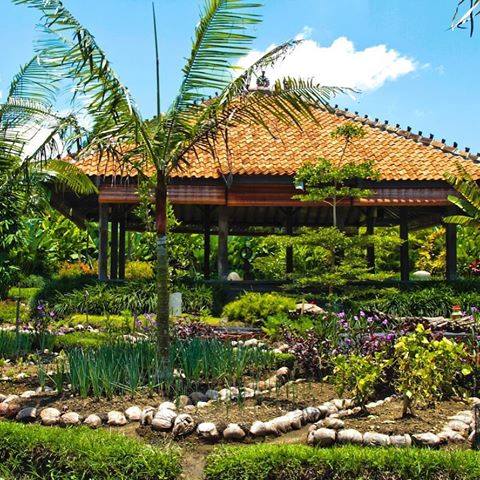 An Eco Village Resort based between Seminyak and Canggu surrounded by tranquil gardens and original Bali style joglos. They offer a range of classes and workshops, offering up to seven classes per day so you're sure not to miss out. Anything from hatha, kundalini, vinyasa, yin and meditation as well as acro-yoga to meet all your yogic needs. Desa Seni's yoga program caters to all levels so it doesn't matter whether it's your first class or you're a teacher wanting to expand your practice, everyone feels welcomed and at home in this Balinese oasis. Expect 60 – 90 minute classes with numbers ranging anywhere from 5 up to 20 people.
http://www.desaseni.com/
2. The Practice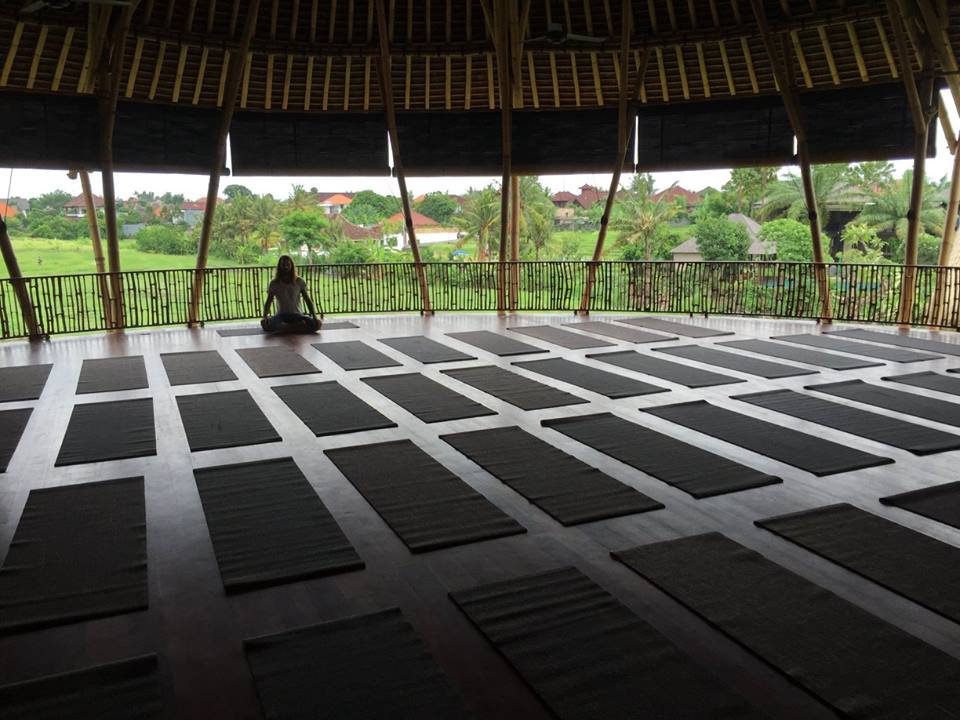 The newest yoga centre on the block in Canggu, this brand new facility boasts the most amazing bamboo shala. With views over the rice paddy fields yet close enough to be just 30 seconds off the main street of this hip and happening hub, you will find a variety of classes available for all levels. Expect classes to be approximately 90 minutes long with on average 12 – 20 people. The practice also offers teacher training for those wanting to deepen their practice or kick-start a career of their own as a yoga teacher.
http://www.thepracticebali.com/
3. Yoga Barn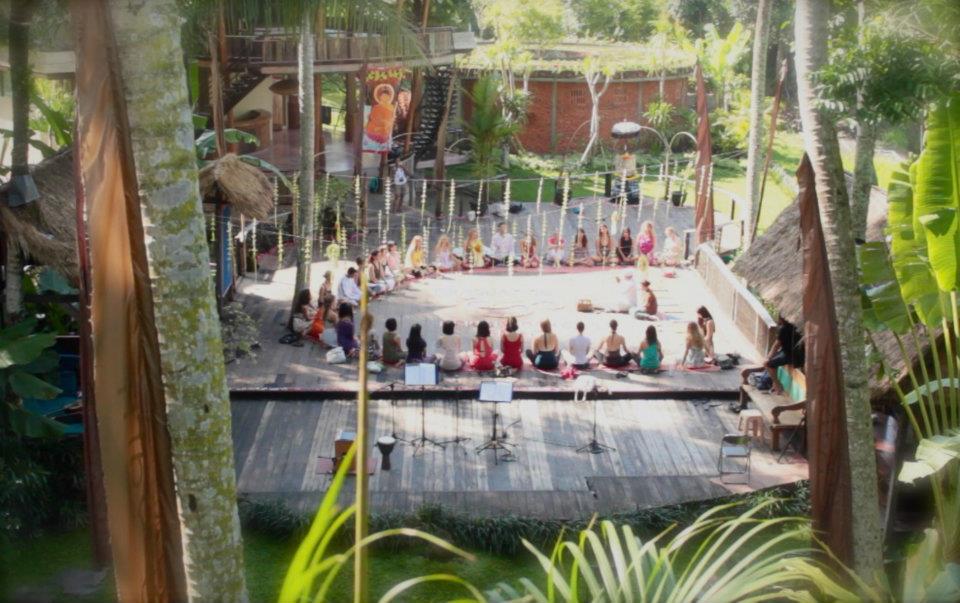 Based in the yoga mecca of Bali, Ubud this is one of the most famous places to practice in Bali, offering the largest variety and hosting classes of up to 50 people it is a popular attraction for both beginners to the advanced and attracts well known yoga teachers from around the world. Everything from hatha, tantra, kundalini, tai chi, meditation, yin, vinyasa, pranayama, the Yoga Barn has a selection of classes to meet any need.
http://www.theyogabarn.com/
4. Samadi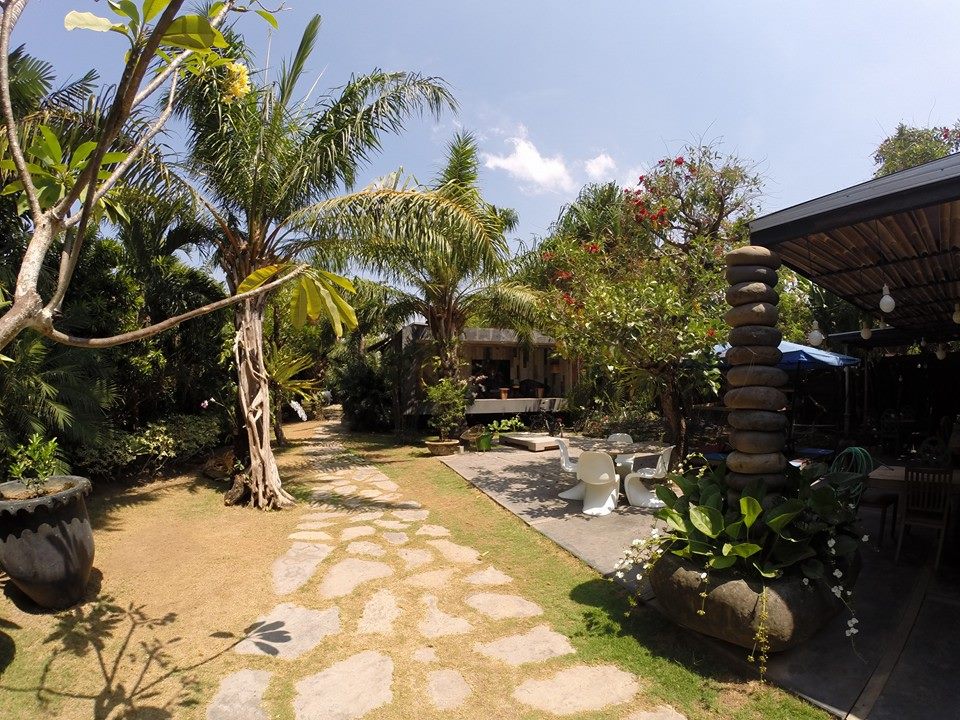 Nestled away in North Canggu is a quiet, tranquil yoga centre with a beautiful organic vegetarian café. This is where you will find all the locals on a Sunday buying their groceries and organic produce. It's a bustling community of both expats and travellers and offers a selection of yoga classes, workshops and teacher trainings throughout the year. They also have onsite accommodation and grow their own produce.
http://www.samadibali.com/
5. On Retreat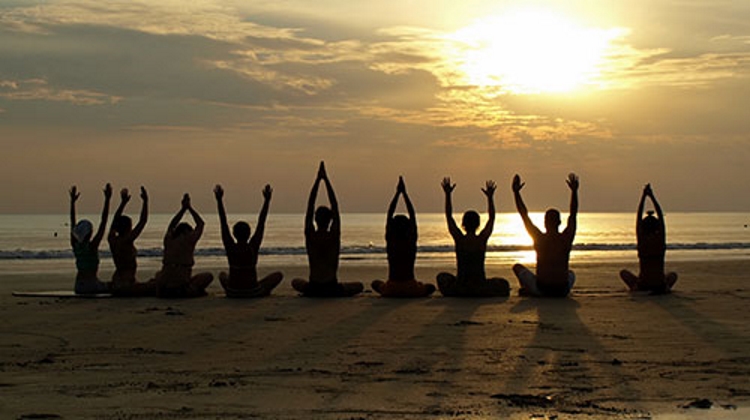 Bali is famous for its amazing island energy and healing powers, that's why there are so many amazing retreat offerings throughout the island. If your looking for a more intensive practice where you can learn, grow and expand with like-minded people and consistent teachers then a retreat is for you. Bali offers all types of retreats from yoga, detox, adventure, active and healing to cater to your individual style and needs. Research the best retreats in Bali and find one that suits your style but of course please check out IN2U Health & Wellness retreats.
http://www.in2urlife.com/
Bali will welcome you with open arms, and her yoga community will deepen your practice and open your heart to new approaches, teachings and energy that you won't experience anywhere else in the world. Practice yoga in Bali!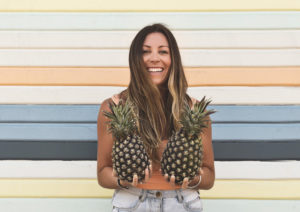 Bec Weeden is a qualified Health, Lifestyle, Integrative Nutrition Coach and Yoga Teacher. After working a high-end corporate career in sales and marketing for over 10 years Bec took the leap and changed her life by launching IN2U Health and Wellness.
Connect:
Tags:
Bali
,
yoga
,
yoga retreats
,
Yoga Travel
---

Yoga Trade