This article was first published by Vira Bhava Yoga 
The day after I returned from India, I received a text from a good friend of mine who had been in the jungle of Colombia on a vision quest. It said simply, "can you talk soon, I'm feeling like its important to touch base," even though both he and I recognized that our profound experiences needed time to be assimilated and integrated before we could share them. But, even in knowing this, he was insistent. "Actually, can you talk now?" And as soon as I said yes, the phone rang. Our conversation was brief but profound. He acknowledged that we weren't ready to share the details of our experiences, but there was a wisdom that he encountered on the mountain that felt urgent. He said, "The tita (shaman) told me something that I know is true for you too, and I need to share it right now." He said, "Kel, our religion is trust."  
We exchanged maybe 10 words after that and hung up the phone. Now less than two months later, we are standing in the middle of the biggest test of trust that we can imagine. In the days and weeks that have followed that conversation, I have been sinking deeper and deeper into that reflection. Rather than moving out in reaction to the immensity of the global crisis at our door, I've found myself moving more deeply inward. The world as we know it is crumbling. Our illusions and identities are being challenged to say the least, and our ideas of safety and comfort, of being in control are shattering. So now what?? Do we move on the tide of fear, or slip into the current of trust? Can we release the idea that we are (or were ever) in control, and be present for what is happening? Can we be guided by new notions of what is real and important? What would happen if we release the requirement that the external world is the measure of our safety and security, and move inward to find what is real? What if the whole world learned to listen to the soft and quiet whisper of our hearts, and heed it's requests. This might just be bigger than us. Bigger than doctors or healthcare systems, bigger than governments or elections.  This might be bigger than conflicts and solutions. What would it take to change our world, truly? I think we are in the middle of finding out.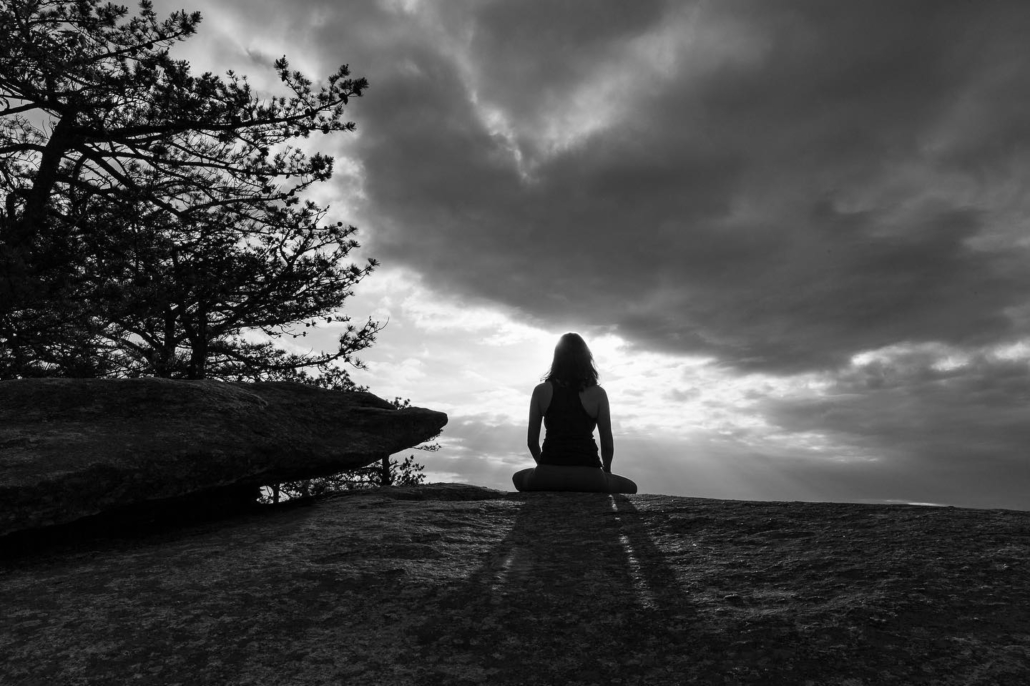 Maybe you've been one of the ones striving to make a difference, to change the systems, to dismantle the patriarchy. So I ask you, what if this is what success looks like? What if we are standing at the precipice of the "new" world that we've been so diligently trying to coax into being?  What if the "new" world is NOT simply a fixed and repaired version of the old one? What if no election, act, or law can bring the change we desire, no amount of success or effort or investment can actually bring about the safety we seek?  What if THIS is it?  A terrifying experience which is bringing us all onto the same team, demanding that we step back from the constant pursuit of happiness and SEE what we have right in front of us.  An invitation to value the lives we have created and cultivated.  An opportunity to STOP or at the very least SLOW DOWN and re-evaluate. It's true that some things won't survive, that even with the best intentions, businesses might close, systems might fail, we might lose things, we might lose people. If we are truly committed to a better world, accepting these truths is primary, and feels very lonely and scary. And this, this is where we must remember. This is where we build the container that can hold both doubt and hope. THIS IS WHERE WE LEARN TO TRUST.  Not in the ease, the beauty, or even the battle or fight, trust emerges from the depths of surrender. So the invitation couldn't be more clear. At this time of urgent and cataclysmic change, will we find the courage to let go of what was and enter the mystery of the unknown?
We have an opportunity right now to live into that change, not resist it. To loosen the grip on what we thought we depended on, and begin to take rest in uncertainty. What if our world will NEVER be the same? Will we fight to maintain the past, to rebuild the failing structures and systems, to turn a blind eye to all that is being brought forth at this time? If we are thinking about how things will go back to "normal" after this time of fear and isolation is over, we might be wrong. Moving into the time of the light doesn't just mean bringing everything out of the shadows, it means actively engaging in the process of keeping it in the light. The world is ripe for change.  Everyone on every side of the fence or aisle is frustrated, angered by the state of the world, distrustful, afraid. And now, we have been offered something that is out of our control to help us remember what is real, what is true, what is meaningful. Will we cower in fear, hide and retract, will we divide and blame, or will we rise, find new ways to band together and support each other? Can we become the more beautiful world our hearts know is possible?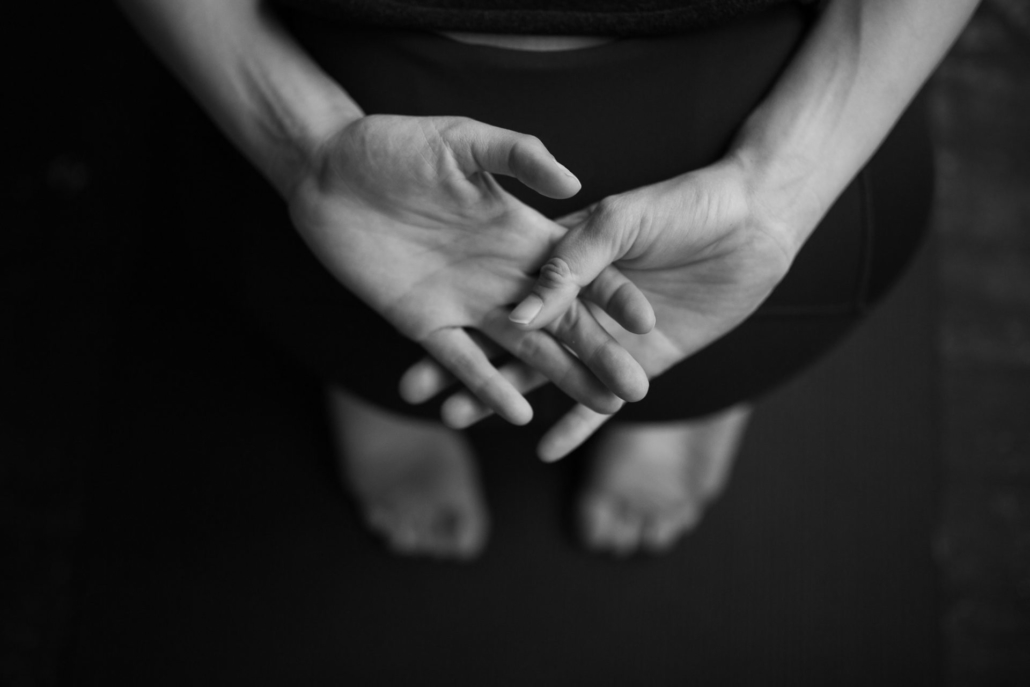 These are radical times, many are saying unprecedented. We are being called to let go of our illusions, release our misunderstandings, and learn to trust the ground on which we stand. Learn to love, cultivate real and meaningful connection, return to a sense of what is essential and lasting. Make love, laugh, dance. Trust our hearts to guide us, challenge ourselves to move into the discomfort of the situations at hand. Stretch the lens of our own perceptions, and surrender the attachment to control. Can we find refuge in the real, the here and now, and stop hiding and running? Can we defy the endless striving and arrive where we are?  The world has caught up to us, what will we do with it? The challenge now is to explore TRUST with a force that is as unprecedented as the times in which we are living. Dare to discover the place that can hold our fears and doubts alongside the power of our desires and dreams. Enter into the scary places willingly and without expectation, and see what we find. There is no better time than NOW to try. NOW might be all we have. 
This article was written by Kelly Golden, the founder of Vira Bhava Yoga. These times of uncertainty are strengthening our practices, our commitments, and our TRUST. We truly believe in what we practice, and we are ready to offer it from an unwavering desire to share the tools that support us in the chaos of the unanswerable questions, the fears, and the insecurities, and may be able to support you too. Though we cannot predict how things will evolve, we have spent the last year moving our programs onto a digital format, which means we are ready to meet you where you are at. We have been training mentors to meet students virtually, and provide support in times of struggle. We have created an online "studio" where we are collecting practices from Vira Bhava Yoga teachers across the country to provide support and steadiness when you feel wobbly. We have opened access to our much of our online content (via the website and Facebook), and are prepared to move our in-person trainings to a virtual format if necessary. We are equipped and ready, and truly believe that this work is more important now than it has perhaps ever been. We are living experiments of the teachings of Tantra, and are finding the ways in which these teachings and practices support us on every level. We want to share them with you. If you are ready to try something different, to trust beyond the tangible, to dive headlong into the unknown to seek the truth, you're in the right place. At Vira Bhava Yoga, our religion is trust. We commit to elevating our practices, cultivating steadiness, and leaning into trust for ourselves and for you. So, if you need something or someone to lean into, we are here for you.
Tags:
Choose Love
,
living yoga
,
Radical Change
,
tantra yoga
,
Trust
,
Vira Bhava Yoga
---

Yoga Trade