Let's face it, nobody goes into yoga teaching to become rich. But yoga instructors can make money! 
It's true.
There are dozens of yoga teacher millionaires and countless more that earn enough money to live comfortably in a first world country…
…which, compared to many yoga teaching gigs right now, is pretty impressive.
And it's my job to help these teachers make money. As a digital marketer, I work with people in the yoga industry to help them get traffic to their websites, connect with others in the industry, and grow their virtual wallets every step of the way.
Since I truly believe that teaching yoga does not need to be an act of service and that we all gotta eat without killing ourselves, I've made it my mission to help other yoga teachers succeed too.
So here is my best advice for yoga teachers who want to earn more money than the poverty-level wages they're currently earning in this industry.
1. Know Your Worth
This may seem obvious and maybe even a little fluffy, but it's the biggest piece of advice that I can give right now. So many of us are drawn to the yoga industry because we believe in its healing powers and we want to promote good in the world.
But that doesn't mean that your profession needs to be an act of Seva.
It also doesn't mean that you need to charge exorbitant prices just to reflect your worth.
Instead, take stock of what expertise you have, how much time and energy you put into your work, and what would make all of it worthwhile.
When you're working as a freelancer, it's super easy to feel like you need to accept any and all work that comes your way. Full-time teaching gigs in exchange for shared accommodations is hardly worth your time. 
You can find part-time teaching gigs for accommodations, food, and even pay, so why settle for something that provides less.
Even if you're brand new and you're not expecting pay at first, make sure that you're valuing your time and energy in other ways. By setting firm boundaries like this, you are not only helping yourself but also every other yoga teacher in the industry. We lift each other by lifting ourselves.
Here are a few helpful resources to help you decide what you want to charge:
2. Get Online, Now
If COVID-19 taught us anything, it's that the whole world is moving online. No matter what your feelings about it are, your potential customers and students will be online with or without you.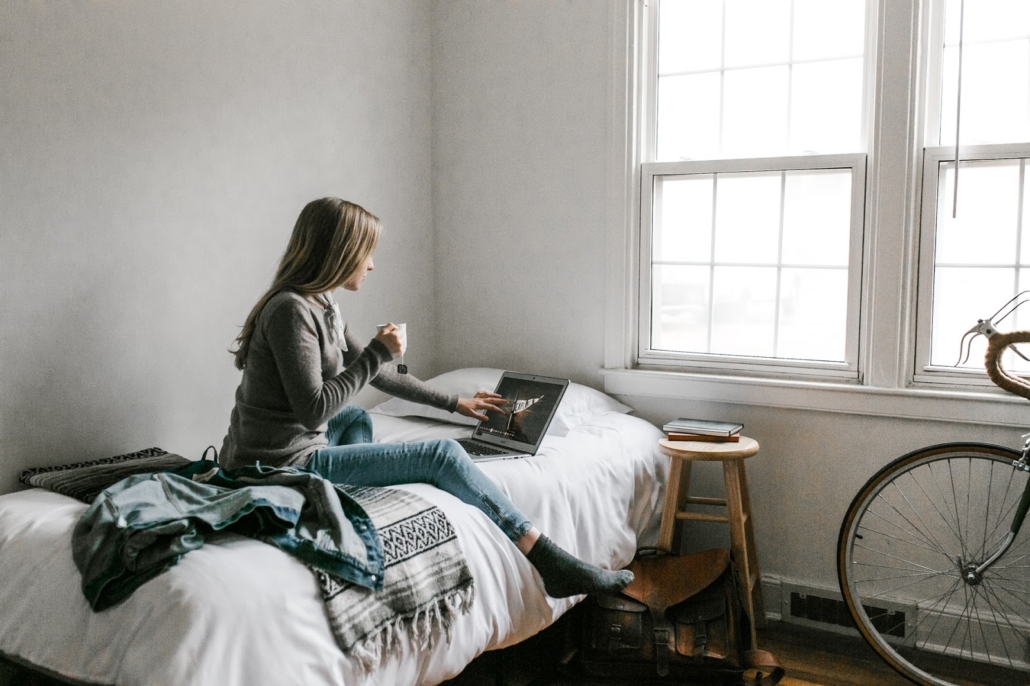 And if you wanna make money with them, then you need to be online too.
The difficult part about this is that working online takes time. No matter how good you are at teaching yoga, writing about yoga, or editing yoga videos, it takes time to build an audience. 
Understanding and even befriending the algorithms of social media and Google takes time. Finding your audience takes time. Establishing trust takes time.
So, my advice? Get online right now.
Even if you don't want to teach online right now, you'll be glad you did it in two or three years when you start making money online.
Whether you build yourself a website with a blog like this one that you're reading, or you create a YouTube channel, it's important to understand that it's a long-game and that any work that you do right now will continue to pay itself off for years to come.
Here are some helpful resources to get you started with going online:
3. Start Making Virtual Connections
Listen, as much as we all wish that the yoga industry was immune to popularity contests, that's just not the case.
It's all about who you know, not what you know.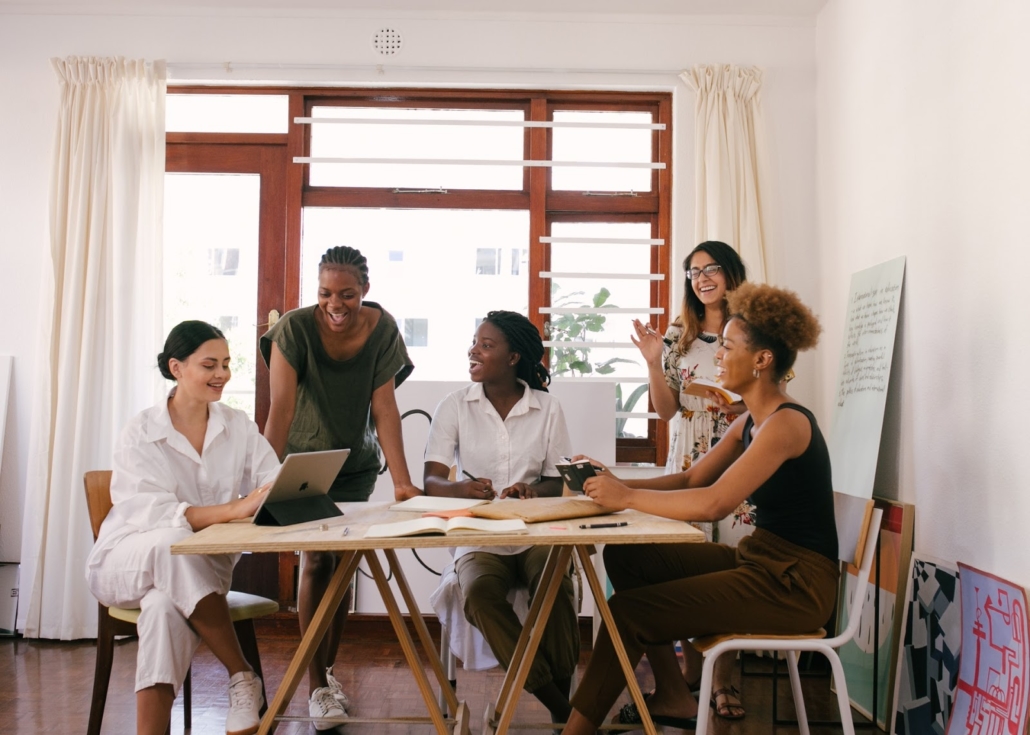 So even if you know the best alignment cues, play the best music, teach the best translation of the Bhagavad Gita…
…if you don't know enough people to give your best to, then you will be teaching in a vacuum.
This is even more true with online stuff.
Both the Google and YouTube algorithms bank on how many people you virtually know and how many of them are engaging with you. Just like you need to network at your local yoga studio or gym to find new students, you absolutely must network online for the same reasons.
By making virtual connections, you will
Strengthen your website, making it easier for students to find (and hire) you

Increase your reach on social media

Get more views on YouTube

Make solid connections with other like-minded yoga teachers
I know this might sound too good to be true, but since this is literally my day job for at least one millionaire yoga teacher, I can assure you that it works.
Here are a few ways to start networking right now:
Guest Posts

– There's a reason you see all of the most famous yoga teachers on all of the yoga publications… because they are networking! Find your favorite yoga blogs and shoot them an email to see if they accept guest writers. Explain that you are a yoga teacher who is simply trying to increase her exposure and ask what would be the most helpful topic to contribute. Oh, and just a warning: there will be a lot of rejection. Like dating, blogging is a numbers game. The more pitches you make, the more success you will have.

Yoga Challenges

– Connect with other yoga teachers on social media and see if they'd be interested in doing a yoga challenge with you. By getting a group together, you're not only exposing yourself to their audiences, but you're also supporting them in growing their audiences too. It's a fun way to get some buzz started around your brand that costs you nothing.

Yoga For A Cause

–

Yogis love good deeds. It's a major part of the practice, after all. Creating a yoga program that does good is something that everyone can get behind. Just like yoga challenges bring in lots of different yogis to work together, so does a charity. You can create a program that supports a cause and then rally the troops to get involved.
4. Refine Your Niche
Not everyone is going to like you and you're not going to like teaching everyone.
And that's okay. In fact, that makes things super easy.
Instead of trying to become the yoga teacher for everyone, focus on being the yoga teacher you would want. Narrow in on your favorite things about yoga and heavily incorporate that into your brand.
Why?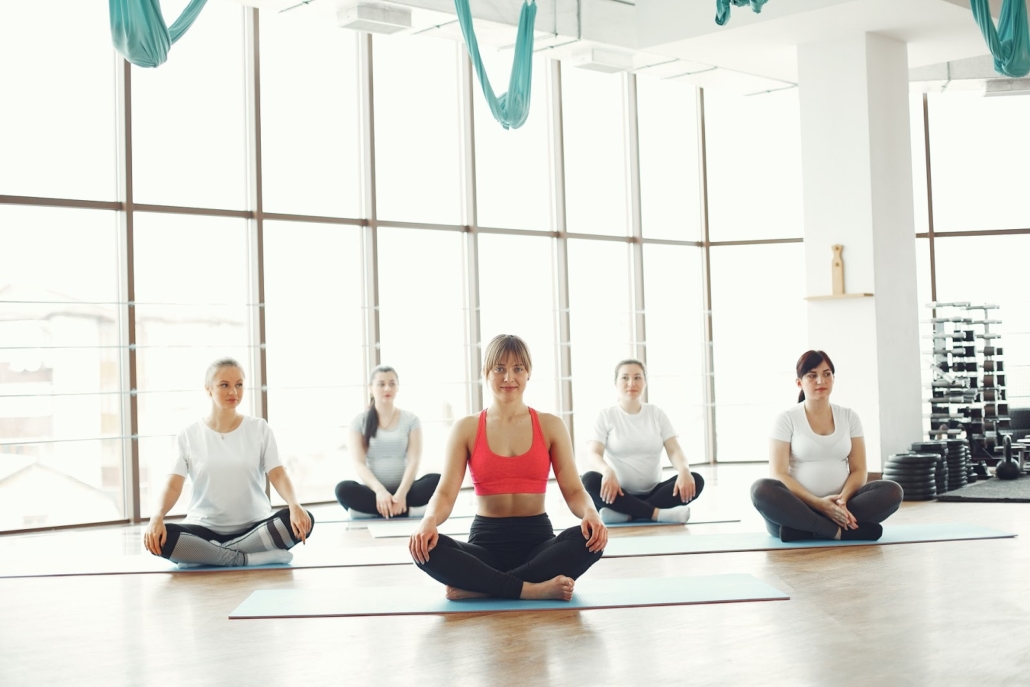 Because there are other people out there who are obsessed with the same aspects of yoga as you are and are craving more knowledge and more guidance on the topic. It's how I found my Tantra yoga teacher training (I'm obsessed with classical Tantra) and it's how my clients found me (a digital marketer who is also a yoga practitioner).
Plus, when you teach your favorite stuff, your passion and glow will shine through. I can tell you that there is no paid ad, no marketing scheme, and absolutely no brand name that can out-compete that glow that comes from authentic and unbridled passion.
Here are a few successful yoga teachers who have found their niche:
5. Become A Teacher Trainer
Maybe this is obvious, but maybe it's not, so it's worth listing here. Assisting on teacher trainings makes you a respectable amount of money compared to teaching individual yoga classes. So it makes sense to work a few teacher trainings into your yearly schedule if you want to make good money as a yoga teacher.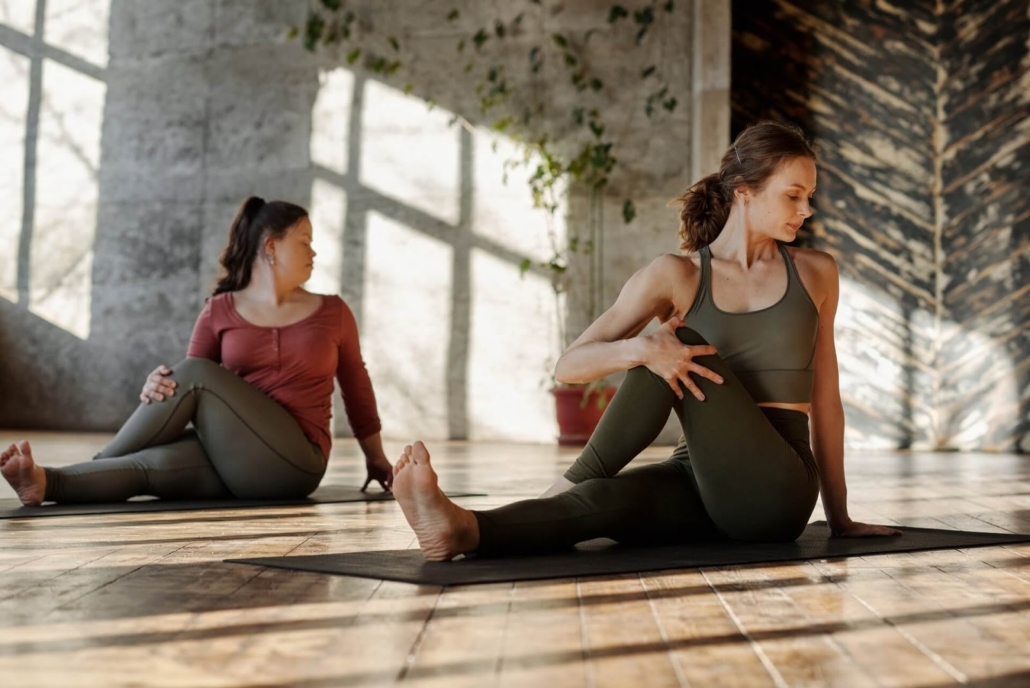 If you haven't already, start taking the steps to complete a 500-hour yoga teacher training course to make you eligible to teach other yoga teachers.
I recommend finding a course that teaches on the concepts you're most passionate about (to stay aligned with Tip #4) and one that can legitimately teach you about the yoga business.
And if you have your eyes on a yoga school that you'd like to work with, then see if they have an advanced teacher training program that you can join. This would help you network (Tip #3), refine your niche (Tip #4), and qualify you to teach at teacher trainings (Tip #5).
6. Stay Active Both Online And In Real Life
If you've made it this far in the list, then great job!
Now, don't stop there.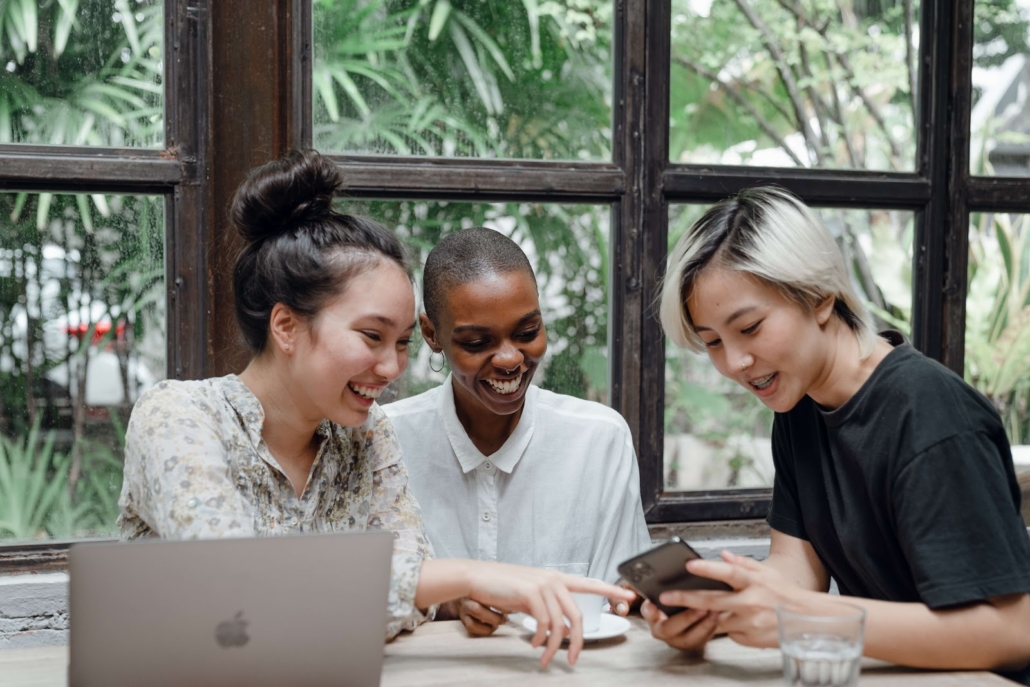 Make yourself a spreadsheet and keep track of all of the networking and outreach that you do each week. Create a content plan for your blog, social media, or YouTube channel and consistently make new content. Reach out to yoga gigs via YogaTrade and continue to grow your experience and your network.
This is an on-going process that will fill all of your time outside the yoga studio. If you treat it like a full-time job, it will soon pay you like one (I promise).
Final Thoughts
If you're just trying to spread more yoga and meditation in the world, then this online stuff can seem a little exhausting. But the more that you network, the more that you can spread yoga and meditation!
If you're looking for online yoga teacher jobs or online yoga teaching jobs, incorporating the strategies mentioned above will greatly increase your chances of success. Don't forget to stay connected to your website, social media platforms, and other yoga professionals to create a strong online presence.
If you have any questions or would like some guidance, I'm more than happy to have a chat. You can find me on LinkedIn. I'll help connect you with the right resources to grow your brand and your income because I honestly believe there is enough room for all of us to succeed.
If you have any questions or would like some guidance, I'm more than happy to have a chat. You can find me on Linkedin. I'll help connect you with the right resources to grow your brand and your income because I honestly believe there is enough room for all of us to succeed.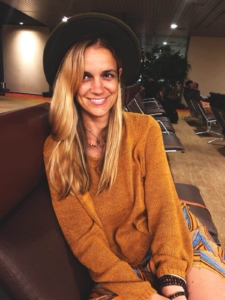 Author Bio | Marquis Matson
I'm a digital nomad and yoga practitioner. I can't change the world in big and impressive ways, but I can use my privilege, my resources, and my access to promote good in the world and help others. So I'm on a mission to help spread yoga and meditation to the world by helping people discover yoga. You can find me on Linkedin or on my plant-based blog, RealRawKitchen
Tags:
money as energy
,
online yoga
,
yoga business
,
yoga entrepreneurship
---

Yoga Trade