We are so excited to share with you our latest project: The Yoga Trade Podcast! Follow along as we travel around the world exploring spirituality, wellness, sustainability and more.
Our host, Audrey Billups, Yoga Trade's vagabond filmmaker, will be capturing the inspiring stories of wellness practitioners, yoga teachers and change makers she meets along her travels. From Tibet to Bali to Los Angeles, every two weeks, we will share with you interviews and stories from all different corners of this Earth.
Listen to Episode 1 by clicking HERE
1: So the Adventure Begins
In this first episode, our host will tell you a bit about her spiritual journey and how she began her traveling lifestyle. From living in a tent on an organic farm in Hawaii to winning Yoga Trade's photo competition and starting to work as their videographer, it has been quite a journey!
Theme Music, Sound Editing & Mixing:
Thomàs Young, Fine Crafted Sound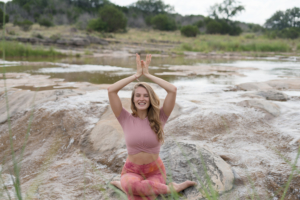 Want to take part? Please send us your Yoga Trade story and we may feature it on the podcast! It's easy, just record yourself, snap a photo, and shoot us an email. Want us to advertise your retreat, training, or product on the podcast? Reach out to us! Email: audrey@yogatrade.com 
Tags:
global yoga
,
living yoga
,
yoga inspiration
,
yoga podcast
,
yoga stories
,
Yoga Travel
---

Yoga Trade