I met the Estes family in Costa Rica when they were a happy family of four. Now a happy family of five, Dustin and Lauren are raising three beautiful daughters, Shaylee, Sunny, and Sage. This is one of the most inspirational families I have known. They are loving, kind, creative, full of spunk, spirited entrepreneurs, and the ultimate freedom chasers! They have dedicated their lives to the ocean and yoga has also played an important role. The first year I met them, I participated in one of their 'Surfin' Yogi' weeks and had a blast. Dustin definitely brings the love and fun into surfing while Lauren brings her innovative simplicity, peace, and holistic wellness to everyone around her. And the kids…well, you just have to meet them! Besides being hilarious, their zeal and imagination is contagious. I still remember two amazing one liners that Dustin called out to me while paddling for waves…"Look where you want to go!" and "Paddle to the peak!" Amazing words for surfers, yogis, and wisdom for life in general. This family is a true example that you can carve your own path and live the life of your dreams, as long as there is love. Here we catch up with Dustin Estes to learn more about this impactful Surfin' Yogi Family.
Cover Photo:  Angelo Regalbuto
How would your describe your family to someone that has never met any of you?
LOUD. Haha! Definitely different from a lot of families out there. We homeschool (unschool), and travel quite a bit. We own a surf school so summers are SUPER BUSY, and the rest of the year is pretty calm, which I think can be quite different from a lot of families, where summer is their downtime, and the rest of the year is work/busy time. Also, since we own a business together and homeschool, we are always together. It can get pretty trying sometimes but at the end of the day it is pretty special to have so much quality time with each other and our kids, and we are very close because of it.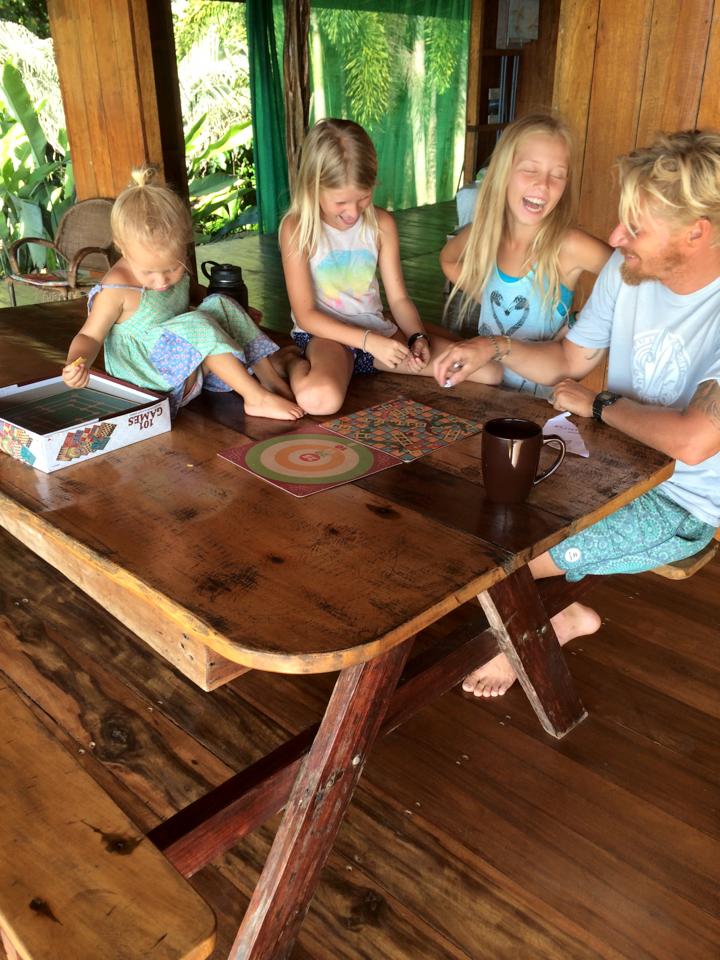 Can you tell us the story of how you and Lauren met?
When I first moved to St. Augustine my friend and I were eating at the new taco shop in town and Lauren was behind the counter. When we left I told my buddy that the babe behind the counter was "definitely into me." He said, "No way dude, she was into me." We were both in love, which I later found out was a common theme when people meet Lauren. I ended up getting a job at the taco shop, probably sub-consciously to win her over. She said she didn't remember us ever coming in. Haha. I guess she wasn't into either of us, but I ended up winning her over in the end. We dated for a couple months and went on a trip together to Costa Rica, and when we came home Lauren was pregnant with Shaylee (our oldest), so we decided to make a life together and have never looked back.
What are some of the top values within your family?
Time would probably be number one. We find it super important to spend quality time together. Life is so short that we don't want to work it away, go on a one week vacation every year, and only see our kids and grandkids over Christmas break. We travel, we surf, we camp, we read together, watch movies together, explore together…really we do everything together as a family.
Also, it is really important to us that our kids learn to treat everyone with kindness and respect. It sounds a little cliche, but especially with the way things have been going on in the country lately, it is really important that they understand that everyone is different, and that is okay, and sometimes just being kind to someone can change their day for the better. I know it does for me all the time!
Why do you feel the ocean is so important for wellness?
Oh my gosh…it is everything to us. It provides us with an income, a hobby, a passion, quality time, etc…It is how I've met almost all of my friends and people who are important to me in my life. We have shaped our whole life around the ability to jump in the water and go surfing any given day. I'm so thankful for it on a daily basis.
How has yoga influenced your family?
It definitely plays an important role. Lauren has a pretty regular practice, and honestly it was one of the things that attracted me to her so much at the beginning of our relationship. Just the fact that she was so healthy and calm and kind. And I think she owes a lot of that to her practice. Because things can get so hectic around the house, with work, and homeschooling and just always being on top of each other, it is the one thing where she can go in the other room, and just spend some time practicing yoga and meditating, and it really helps.
Also, on a different note it is how we have connected to some of our best friends in the world. Our Surfin' Yogis camp in Costa Rica has brought us so many lifelong friendships that I am eternally grateful for.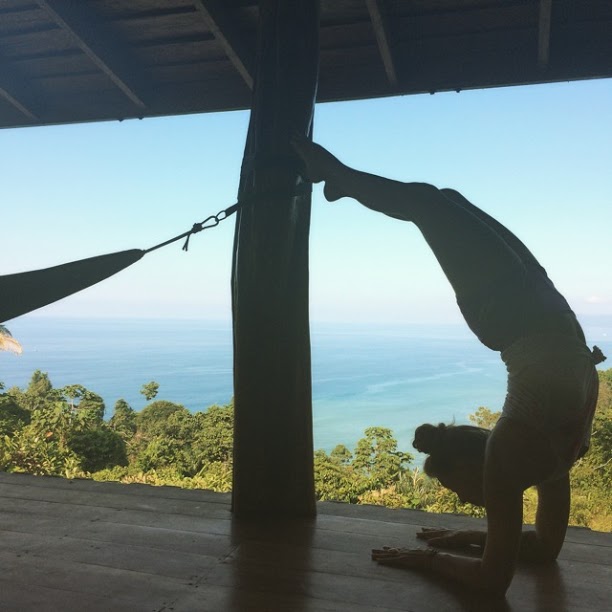 Why do you believe surfing and yoga go so well together?
I think with both you are trying to find some sort of flow. Whenever I find I'm doing my best surfing I am in a really good flow and connection with the ocean. When I'm not having the best time, it's typically because I'm in my head and not connecting well. But when I have those days where I'm super in sync with the ocean and the flow, I find my life to go really well and vice versa. While I don't practice a ton of 'yoga', it seems that the people in my life who do are generally in a good state of mind and seem to have good outlooks on life. I find a lot of surfers are similar….and when you combine the two, well you're just winning! Also, being flexible and strong is so important to surfing, and there are not many things that make you strong and flexible like a good asana practice.
What are other ways you try to bring holistic health and sustainability into your everyday lives?
Lauren is an herbalist, so she is always shoving tinctures and teas down our throats. She has a side business called Tribe Apothecary, where she makes natural "Conscious SunCare" and organic herbal products. Our oldest daughter is the only one of our 3 that has ever been to a doctor. We took her to some check ups with a pediatrician when she was an infant because that's what we were told to do, but other than that the rare times we get sick Lauren treats us.  That's not to say there is not a place for going to a medical doctor because there definitely is! We have just been fortunate enough to not have to go down that road.  
Lauren has been vegan since she was 12 years old, and so the girls have been mostly vegan their whole life as well. We have chickens so sometimes they will eat the eggs (from our healthy, happy backyard hens) and when my friends or I catch fish, Sunny and Sage (our younger two) will sometimes eat a little of that. I try to eat consciously, but slip from time to time. We recycle!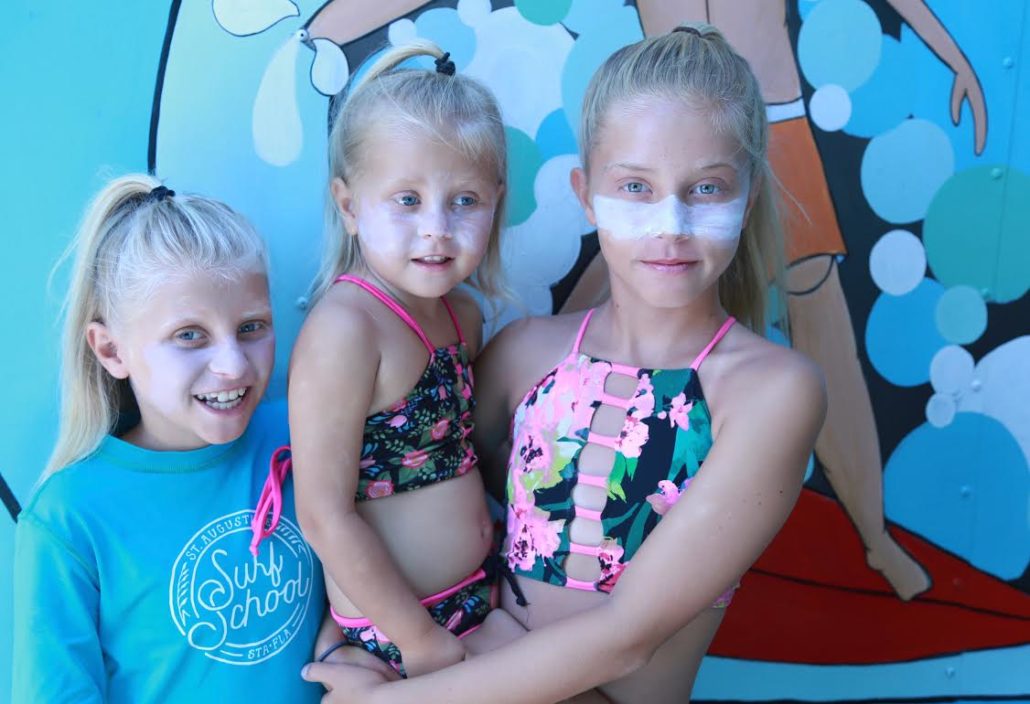 Who or what inspires you most right now?
That's an endless list. I'm super inspired by people who find ways to live a quality life while not giving into the pressure of what our society says is a "good life."  Also, people who give back unselfishly. That's a big lesson I've been learning lately. I think it was Tony Robbins who said, "If you won't give away 10 cents out of a dollar, what makes you think you'll give away a million dollars out of ten million dollars." I really like that because you don't have to be, or wait until you are rich to donate time and/or money. Here are some of the people we admire:
Dustin:
Liz Clark – She is just a badass and an awesome role model for Women and everyone.
Kelly Slater – He could just sit back and relax, surf, and do whatever he wants, but he is committed to awareness and sustainability, and I admire the way he lives his life.
Shane Dorian – I've never met him, but as far as being a good dad and living life on your own terms there seemingly is no one doing it better.
Pat McMahon – Good friend who always has some interesting thing going on. Whether it's building a house, making mead, brewing beer, designing a farm, going somewhere epic to surf, making a surf film…I could go on and on and on…Always looking up to this guy.
Walter Coker – A local photographer/writer in my hometown who is super conscious and has kind of seen it all. He is an amazing photographer and is just a legend.
Lauren:
Christie Carr – Christie lives from her heart and is constantly engaged in the activities that matter to her. Her excuses are few and her motivation is abundant!
Aviva Romm –  An herbalist, midwife and author who went through medical school even though she already had a successful practice and 3 children. Now as an M.D. can better influence the medical field through holistic care.  
Stephen Harrod Buhner – Pioneering author, teacher and advocate on heart centered perception and plant intelligence. He gives words to and validates feelings (and truths) that our society does not place enough importance on
Favorite words to live by?
Lauren – "Occupy your heart."  A daily mantra to remember to let the heart guide, not to over think it all, and in try to live in the moment.
Dustin – "If you want to change your life, you have to first change yourself." Just reminds me to get off my ass and do something cool or positive if I'm feeling lazy or unmotivated.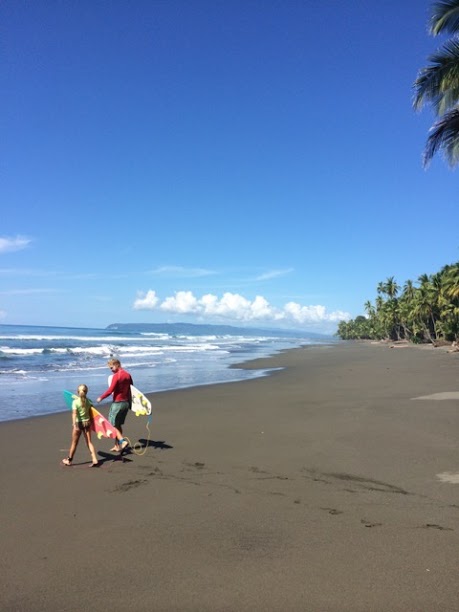 Funniest thing you've heard one of the kiddos say this month?
Oh my! Sage (our 4 year old) comes up with great ones daily. Lauren has a video of her on her Instagram telling us why koozies are great, "Cuz they keep your hands warm and your drinks cold."  Pretty much sums it up.
Anything else you'd like to share…
Come visit us in Costa Rica this winter for our Surfin' Yogis camps! Also check out tribeapothecary.com for some goodness.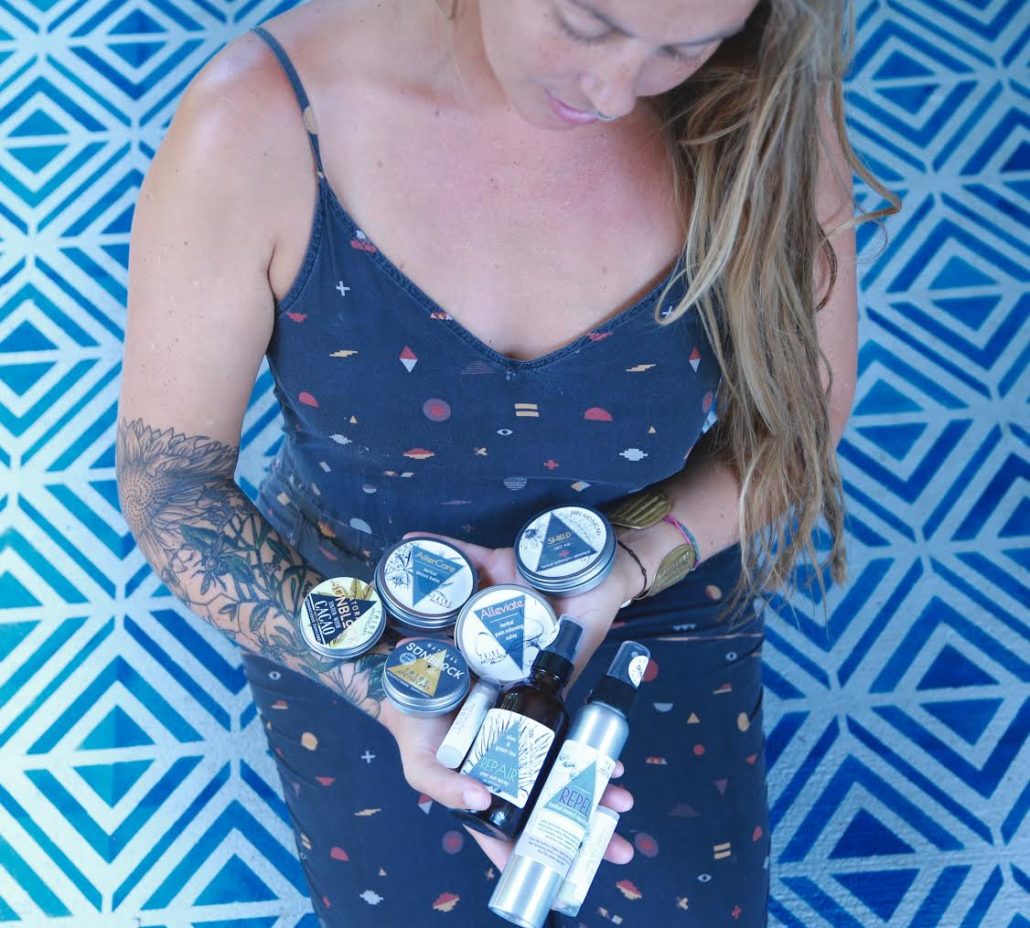 And I would also like to add that there are a million different ways to live your life and raise your kids. The way Lauren and I do it suits us, and isn't perfect for everyone, and we mess up ALL THE TIME. As long as you love them and show them the respect that you want them to show you in return, then you are doing it right.
Surf with the Estes Family at one of their upcoming weeks at the Yoga Farm, Costa Rica!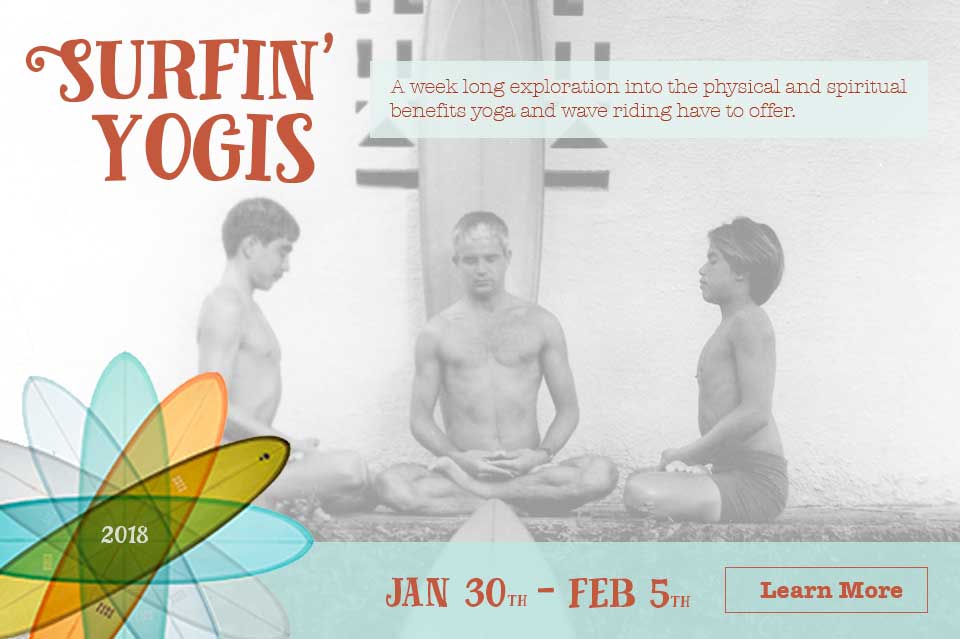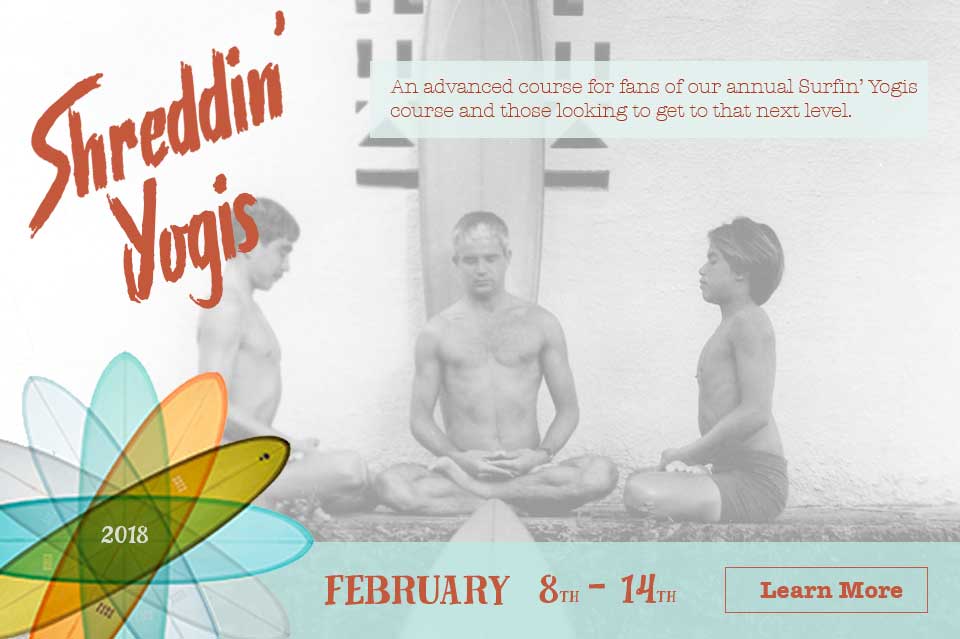 Erica Hartnick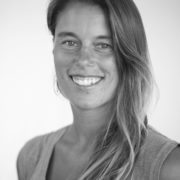 grew up in the Sierra Nevada foothills of California, and enjoys all things wild and free. She teaches nature inspired yoga and leads mindful adventures in California and Costa Rica. She gets excited about; LEARNING, intense weather, glassy ocean peaks, pillows of fresh powder snow, crystal clear water, positive people, cultural travel, thriving vegetable gardens, fresh mint chip ice cream, nature's glory, LIVING YOGA, and connecting with others. She is passionate about the collaboration with friends that led to the creation of Yoga Trade, and is devoted to connecting the yoga community with infinite opportunities!
Tags:
family
,
living yoga
,
St. Augustine Surf School
,
surf
,
Surfin' Yogis
,
Tribe Apothecary
,
yoga
,
Yoga Farm
---

Yoga Trade