By the grace of the universe I found yoga at fourteen years old, and since then I have held on to it for dear life to remind myself to loosen my grip a little bit, to breathe, to recognize that I am being held, to trust in the beat of my own heart, to trust in the beat of, well, everything.
We won't dive too deeply into where these control patterns stem from (some Buddhists such as Pema Chodron believe it all comes back to our fear of – and lack of control over – death), but those of us who have experienced them know how easy it can be to trick ourselves into believing we have quit controlling for good. Who, us? We don't control our environment! We let things happen and let people be free, autonomous individuals! We let the Universe flow! Until something happens that makes us feel less-than the grand image of ourselves we've created. Then the clawing, the biting, the manipulating, the screaming, the full-on emotional breakdown ensues and we quickly point our well-meaning fingers to how that situation or that person was just not working for us fairly. You get the picture.
Then back to our mats. Back to our breath. Back to letting go of that "I"-ness. But in the comfort of our daily lives, even this can be a facade. It's easy to be a zen master when we know what to expect. Same classes each week, same group of smiling yogis, same bed to come back to at night. Nothing to shake us up or knock us off our "path."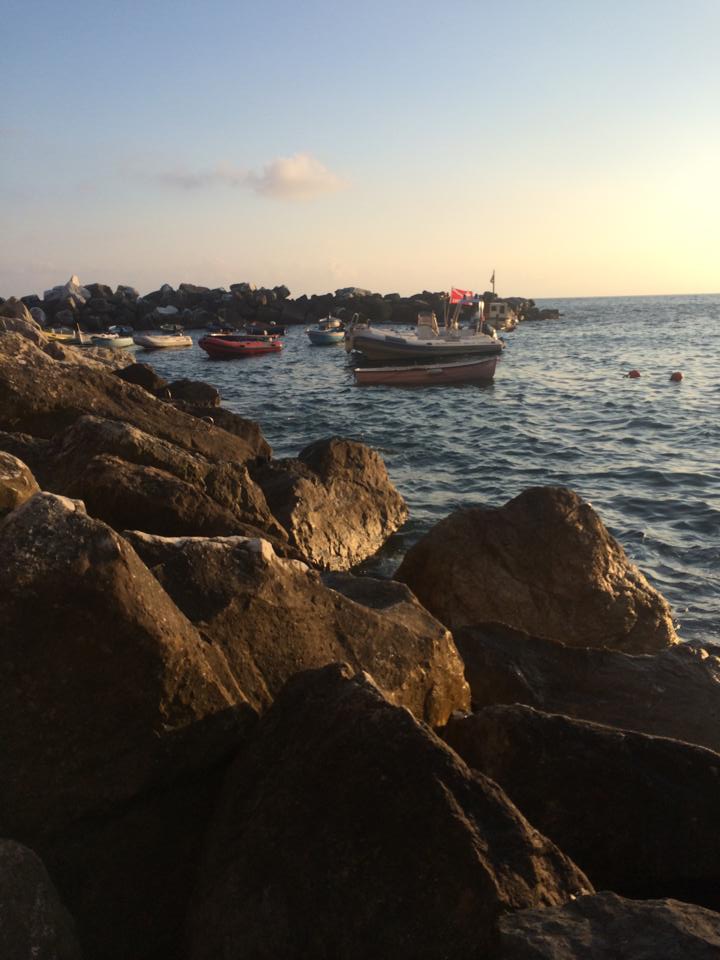 This is when we need to travel most. When I first joined Yoga Trade, I no doubt brought my control issues right along for the ride. I tried only to "choose" the opportunities that seemed the best and most outstanding. I wanted to cross countries off my list. I wanted to be around people that I thought would be a good fit for who I imagined myself to be.
It turned out it wasn't working (surprise). The harder I tried to manifest my ideal situation, the less I felt like I was getting what I was looking for. So I packed up my things & decided to trek Europe with three friends instead. I was free to make my own choices – this situation was full of less surprises. How sad that we think this is what we want, when in fact we are simply stifling the magic from flowing in.
About one week – just one – into this no-destination backpacking affair, my counterparts and I decided our goals were wildly different – none of us were willing to relinquish that control of our Selves (surprise again) – and we amicably went separate ways. How could I have gone into travel thinking I knew what I was getting into, and ending up here so quickly? The lesson is – as anyone who's traveled has learned – we always do. I spent a hot second in Barcelona feeling victimized by the Universe ("Why isn't this trip going as I planned?!") and going back and forth over whether to just call it quits and buy a ticket home. Whatever choice I made felt like a massive weight on my shoulders that would profoundly impact my worthiness as a human. The struggle to make the "right" (read: "perfect") decision was real.
Welcome divine intervention. I received an email from a Yoga Trade member in Italy that had previously turned me down, but whose lead yoga teacher had gotten sick & couldn't host the week-long retreat she was scheduled to lead and that began in less than 48 hours. So I hopped on the first train from Barcelona to Rome and made the trek to the profoundly quiet and peaceful mountain city apartment that would be my home for the next three weeks as I led some of the most brilliant and incredible yogis I've ever had the privilege to teach, not one, but three, consecutive yoga retreats.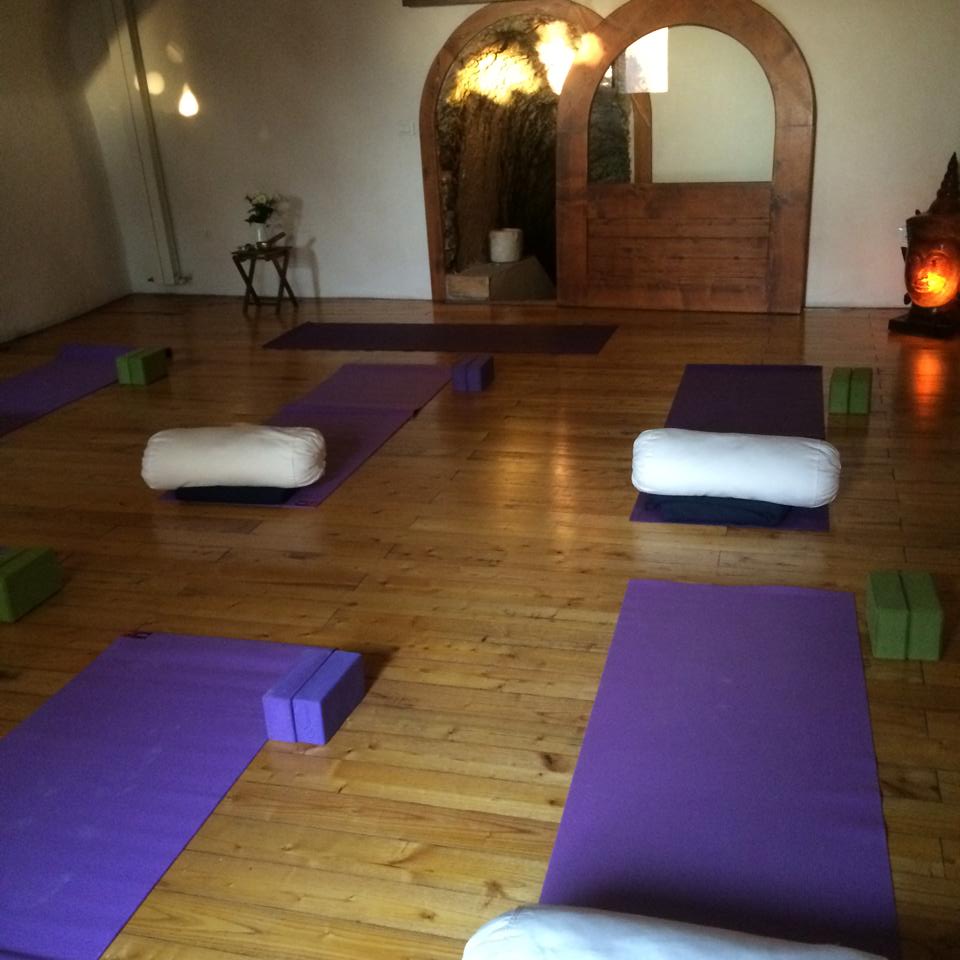 The universe really drove it home for me (in case I hadn't gotten it already) when the day after my arrival in Italy (which happened also to be my birthday) a fabulous Italian dinner that had been put on by my colleagues at the retreat was interrupted by shouts & music from outside. Rushing from our table, we found every inhabitant of the tiny town dancing in the streets during what must have been one of the few big celebrations of the year. At midnight that night on my birthday, these warm and welcoming residents of Casperia lit hundreds of heart-shaped lanterns and released them into the sky, where they floated out over the hills of vineyards and sunflower farms, competing with the stars, and appearing to laugh at me, at all of us, as if to say, "How could you – any of you – be anywhere but here?"
I learned much more about myself leading those retreats than I could have wandering the streets of Europe alone. Like most of us do, I quickly realized our path is an endless organic unfolding of free will – balanced quite evenly by natural intervention. Fate, serendipity, whatever you choose to call it, there is no doubt it should make us feel relieved, excited even, that we are absolutely not in full control. We can find joy in the fact that the Universe has plans for each of us that are so much grander, and more beautiful, and more perfectly designed to bring us to our greatest good, than any we could ever create on our own.
Travel with an open heart, an open mind, and a sense of abandon. Abandon what you know, what you want, what you think things should be. Because the truth is, things will always be exactly as they should.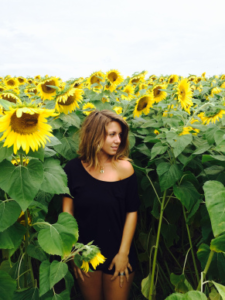 Samantha Migliozzi is an E-RYT 200-hour that has been teaching for over seven years locally in New England and abroad. She has been a dedicated Yoga Trade user since its outset and has visited 15 countries in the past three years.
https://www.samanthanaturalhealth.com/
IG: @samimigliozzi
Tags:
living yoga
,
yoga teachers
,
yoga trade
,
Yoga Travel
---

Yoga Trade